---
---
Bring the whole family to enjoy free admission, free sea trials and the latest boat models from 23 Connecticut dealers at the annual Greenwich Boat Show
If you are a boat family in New England you no doubt ready to say goodbye to winter and eagerly anticipate a chance to get back on the water – especially as the spring warm-up begins. Many boaters are also anxious to move their boat shopping from online boat browsing to actual boat boarding on the docks.
The annual Greenwich Boat Show gives boaters one of their first opportunities of the season to experience in-water boat shopping with arguably one of the most boater-friendly (and family-friendly!) boat shows in the Northeast.
Celebrating its 11th year, the 2019 Greenwich Boat Show runs Saturday & Sunday April 6 & 7 from 10 a.m. to 4 p.m. and is held on-site of Beacon Point Marine and Greenwich Water Club Located along the Mianus River in Cos Cob, Connecticut.
The show is a boater favorite because it is the only boat show that features a diverse selection of new boat models, free admission and free sea trials on the beautiful Long Island Sound. It's a great opportunity to bring along the kids for a free event and choose your next family boat together.
Experience More New Boats
Boaters in the market for a new boat want to be sure to see all the latest models available, and the Greenwich Boat Show is one show that does not disappoint.
Attracting 23 CT area boat dealers representing all the top boat brands, you can expect to see more than 100 boat models from over 50 different manufacturers at the Greenwich Boat Show.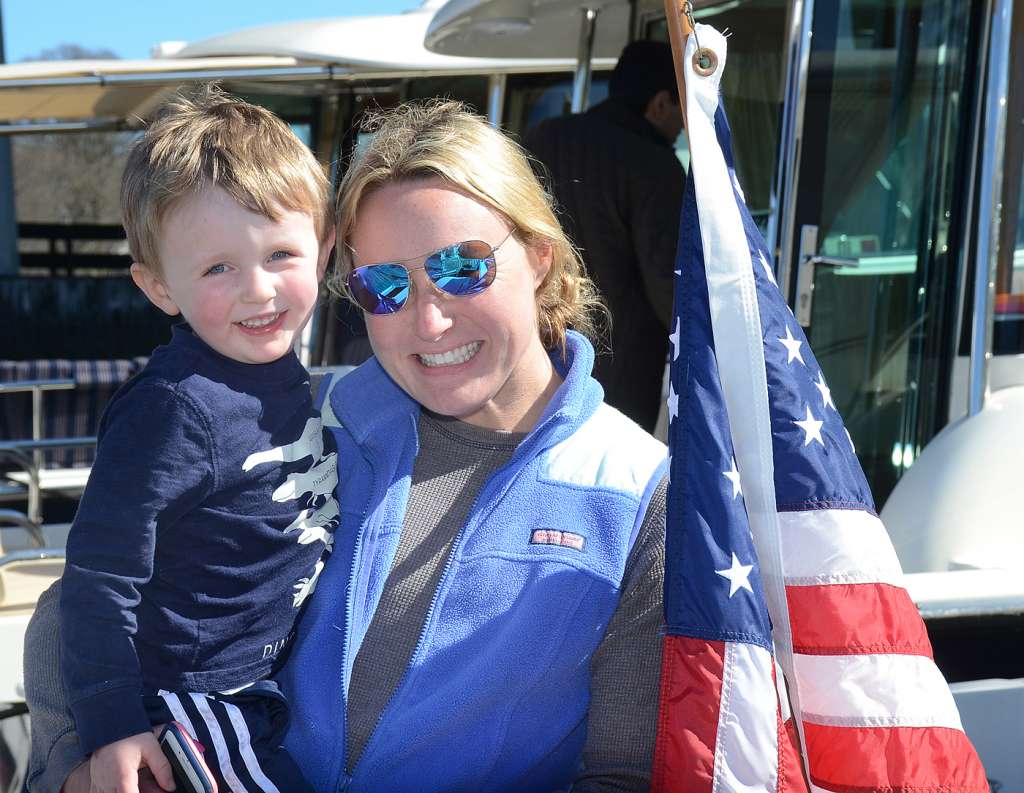 Boat styles and brands you can expect to see at the show include:
Sportfishing boats like a Pursuit, Regulator, Grady-White and Boston Whaler
Downeast style boats like Sabre, Back Cove and MJM
Luxury boats like MJM, Viking, Tiara, Galeon and Beneteau
Family cruisers like Regal, Monterey, Chaparral, Four Winns and Sea Ray
The list of favorite boat brands on display goes on and on… including several new highly anticipated brands debuting at the Greenwich Boat Show for the first time. On land attractions will include a look at luxury Lamborghinis compliments of Manhattan Motors.
Sea Trials on the Sound
You wouldn't buy a new car without a test drive, so of course you want the opportunity to experience how a new boat handles on the open water! There really is no better way to experience how a boat handles then a sea trial.
The Greenwich Boat Show offers boat buyers the opportunity to really test the waters with a new boat by offering free admission AND free sea trials. Boaters can take a sea trial cruise beyond the no wake zone and onto the open waters of the Long Island Sound, just a short cruise from the boat show location along the Mianus River.
Boaters are invited to schedule a sea trial in advance of the show so that they can be sure to get a chance to test drive their favorite boat.
Planning Your Boat Show Visit
As a free admission event, you don't need to purchase a boat show ticket ahead of time for the Greenwich Boat Show – or even at the show! However you should plan ahead a bit.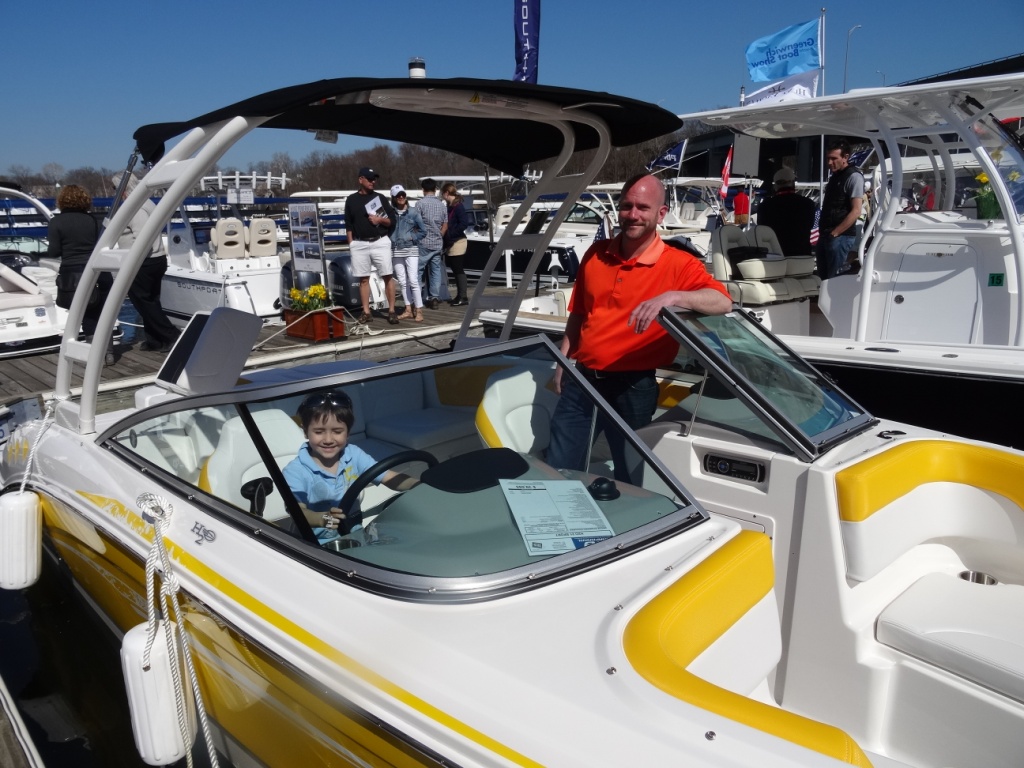 If you are actively looking to buy, it's always a good idea to do your research on boat brands you are considering ahead of a boat show. However, you can also expect to get much more insight about which boat is right for you if you see it in person. You should also keep an open mind to different brands and boat styles – you may be surprised by a boat model that wasn't already on your must-see list!
If there are must-see boats on your list, Greenwich Boat Show suggests you schedule a sea trial in advance of the show – it's a great opportunity to really understand how your future boat handles before you buy.
The 2019 Greenwich Boat Show runs Saturday & Sunday April 6 & 7 from 10 a.m. to 4 p.m. For more information on the show, visit www.greenwichboatshow.com.

Disclosure Policy:
This site may contain links that are affiliated with companies where we receive compensation.
Full disclosure policy
.
---
---
---
The following two tabs change content below.
Sponsored Post
My Boat Life offers sponsored content opportunities for businesses with relevant marine products or services. Build your brand while offering valuable content to boaters.
Learn More
.
Latest posts by Sponsored Post (see all)