Whether you are an avid boater bringing kids on board for the first time… or you are entirely new to boating with your kids… BoaterKids.com offers real, practical advice and tips to make it smooth sailing (or cruising – depending on your choice of boat style!)
From choosing the right life jacket for kids of all ages and finding essential kid's boating gear… to fun ideas to keep kids entertained and happy on the water… Boater Kids seeks to enhance the boating experience and lifestyle for families with kids on boats.
Looking for more boating lifestyle information? Visit our companion site My Boat Life for boating gear and lifestyle resources.
---
Advertise or Promote Your Boating Business
Our site is 100% focused on boating and the boating lifestyle for kids. Get cost-effective exposure to this highly targeted niche audience by advertising on BoaterKids.com or MyBoatLife.com. Opportunities include banners, buttons, sponsored articles, product reviews and more.
Interested in advertising? Contact us!
---
About the Editor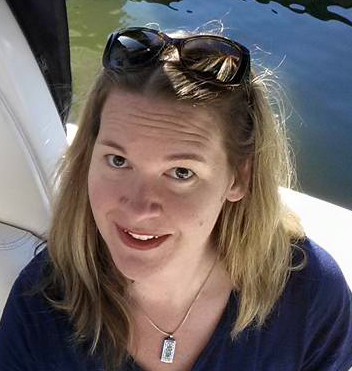 My name is Diane Seltzer, and I started BoaterKids.com because I have a definite passion for boating… with my kids! My husband and I have been boaters on the Chesapeake Bay in Maryland for nearly 20 years now and enjoy family time with our kids on board our 41 foot Sea Ray boat Seltzer Water. 
Boating started out as a hobby we enjoyed together as a couple… cruising with friends to weekend getaways on the Chesapeake Bay. And it has only gotten more fun since our kids came along (well, fun in a different way of course!).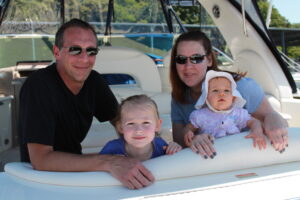 As a mother of two young girls (who have both been on board boats since they were about 2 weeks old – born and raised on the water), I have a lot of first-hand experience to share about making boating with kids easier, more fun… and safe. I am somewhat fanatical about boat safety for kids, an important thing to stress when you have kids on board.
We spend nearly every weekend on our boat from May to November and both girls love the boat. They enjoy being close to nature, walking on the dock, swimming in the river and simply bonding together as a family. Our boating time is family time… and its a lifestyle that we love.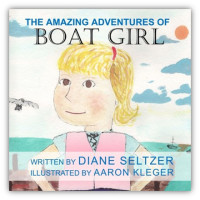 With BoaterKids.com I hope to show you how spending time together on boats can be a great bonding experience for the entire family. With a focus on kids' safety, gear… and of course fun!
My two young girls also inspired me to write the children's book The Amazing Adventures of Boat Girl – a story about how a young girl learned to love boating. See a preview with links to buy the book on Amazon. I also author a summer column in Lakeland Boating magazine focused on Cruising with Kids. See the full series here.
In addition to BoaterKids.com, I also run MyBoatLife.com, a site that focuses on the boating lifestyle from the best gear to basic boating tips.
Boating industry professionals can also visit my B2B boating venture, Marine Marketing Tools, which is a collaborative site to share marine marketing best practices.