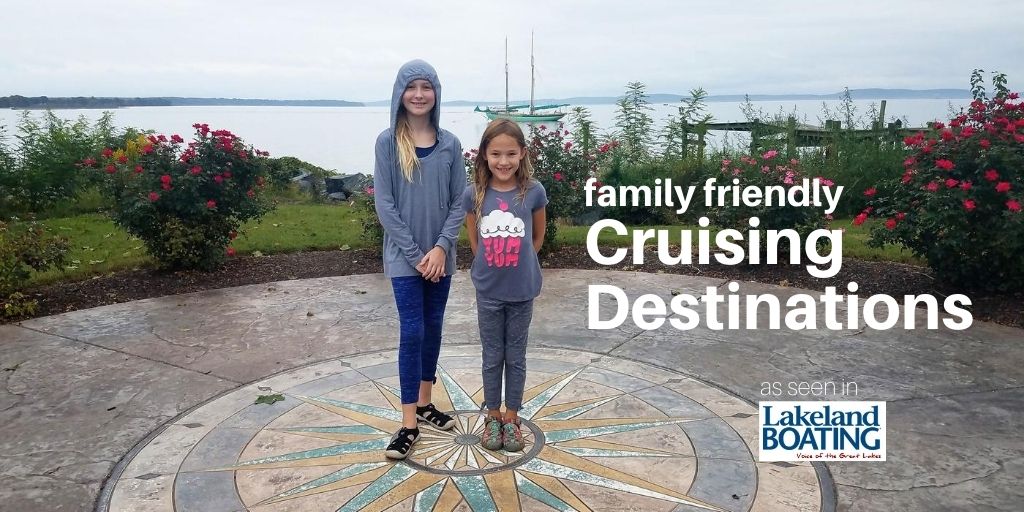 ---
---
Plan summer boat trips that will be fun & memorable for your kids with marinas, activities and historic towns the whole family can enjoy
Every new boating season is an opportunity for our family to revisit our favorite destinations and, hopefully, plan to discover new ones we can cross off our boating bucket list. The boat trips our family takes each year are always the highlight of our summer.
Our kids may not always remember the names of the towns or marinas we visited, but they always remember all the special little moments that encompassed the trip. Each boat trip is packed full of firsts they've never done before or familiar favorites they can't wait to enjoy again.
When we look back at our favorite boat trips they are all about the stories and experiences. Our kids fondly remember that place where they climbed to the top of a lighthouse for the first time, or that marina where they have a great pool and they got to ride a water taxi into town.
Ensuring a family friendly cruising destination is our number one priority when planning a boat trip. Ideally, the location includes activities that will cater to everyone's need for fun – making a memorable experience for the entire family.
Full Amenities Marina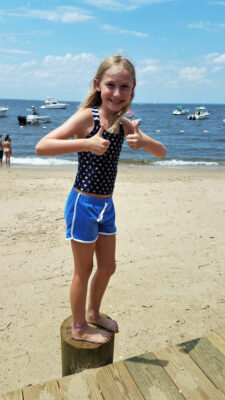 These days, many marinas are stepping it up to become more than just a place to dock your boat. A quick getaway to a marina that offers a variety of family friendly amenities can be a great boating destination in itself. Many marinas are now offering all the bells and whistles you would expect to find in a resort – like large swimming pools, playgrounds, tennis courts and on-site dining options.
As a transient, you should be able to take advantage of everything a marina has to offer, so be sure to ask what's included when you reserve a slip. There may be also be special accommodations for transients – like bike rentals or shuttles into town.
In the summer, many marinas will have scheduled activities and special events to make a visit even more enticing. Our home marina has an annual family fun day event complete with water slide, games and free food (yes, even for transients). Other marinas may have summer movie nights, bands or local events that are easily accessed from the marina. Of course reserving a slip well ahead of time to take advantage of these popular weekends is always recommended.
Historic Waterfront Towns
Almost every waterfront town seems to have a rich and interesting history to explore. The towns may be well known coastal hotspots or smaller waterfront towns that are more accessible by boat then land… making them hidden treasures somewhat reserved for boaters.
The places you visit can include anything from charming fishing towns to infamous ports of battle or century old lighthouse points. Nearly any waterfront town your family visits will offer your kids an opportunity to learn something about the town's history. Our kids love to explore and learn about what makes each town special and unique.
Typically there are monuments or signs along the waterfront to help you and your kids learn about the historic significance of the town. You can often visit small quaint museums or lighthouse keeper houses to learn even more. And of course if there is a lighthouse, you need to get over your fear of heights and make the climb to the top – an experience that is always a highlight for the kids!
When we plan a visit to a historic waterfront town by boat the trip is more about exploring the sights of the town then worrying about finding a full amenities marina. In this case, the marina's proximity to town and nearby waterfront attractions is our main determining factor.
Be sure to watch the video below on our trip to Historic Havre de Grace!
New anchorages
Sometimes a boat trip simply involves a short cruise to an anchorage destination for a day or night out on the hook. We tend to spend most summer afternoons out on the hook at our same favorite cove, but exploring a new location can be a fun family cruise and a refreshing change of pace.
If you are planning an anchorage with kids its best to avoid the well-known party coves. Instead, opt for anchorages that are in more serene locations or join smaller raft-ups with good friends that also have kids. These boat trips are the perfect time to cast a line, bring out the water toys, explore the coastline and just spend quality family time.
Wherever boating takes you and your family this summer, one thing is for certain… you'll be creating unforgettable memories for you and your kids to treasure for years.
This article originally appeared in the July 2020 issue of Lakeland Boating  magazine. As a boater with two boat kids I am thrilled to share my experiences in a summer Boating with Kids column for the regional boating magazine Lakeland Boating.
Watch the video our one of our favorite family boat trips:
Disclosure Policy:
This site may contain links that are affiliated with companies where we receive compensation.
Full disclosure policy
.