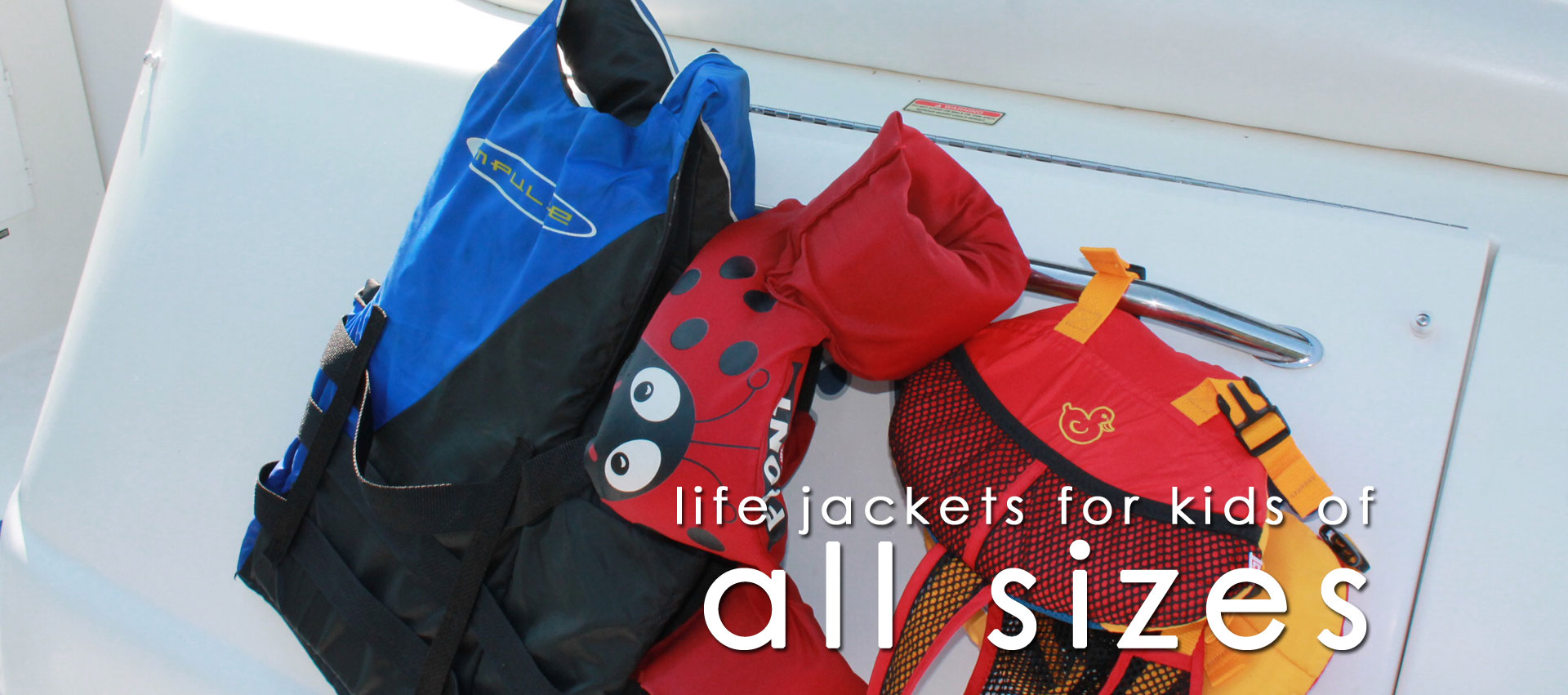 A life jacket is essential gear for any kid on or near a boat.
Whether you are going for a cruise or walking on a dock, kids need to play it safe when boating with a Coast Guard Approved life jacket appropriate for their age and weight. Life jackets are also required by law for kids under a certain age on smaller boats - so be sure to check kid's life jacket laws in each state.
Choose a life jacket to fit your boater kid.