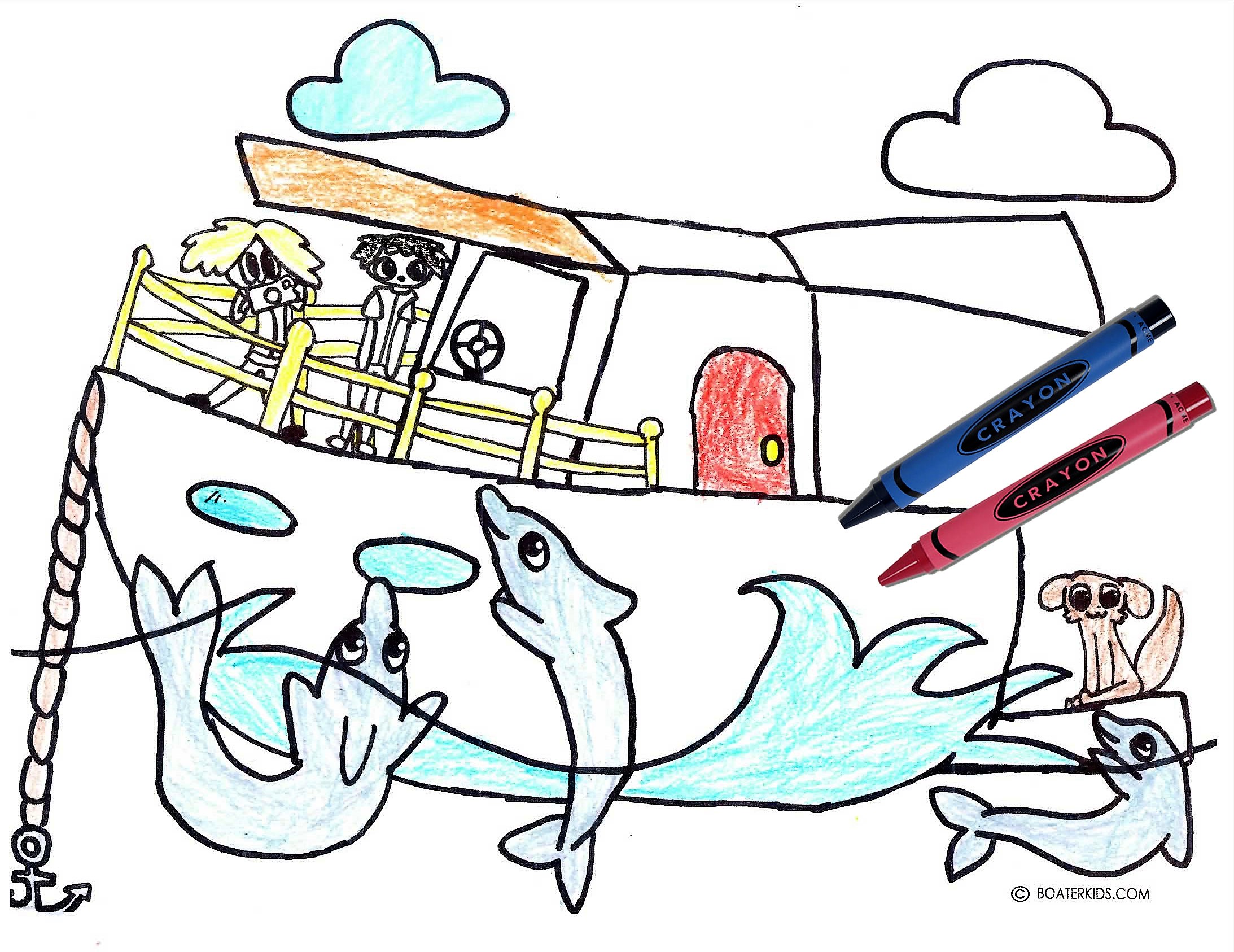 ---
---
Download a free printable coloring page with dolphin swim boat scene for kids who love boating
Kids like to color in things, but unfortunately there aren't many coloring books about boating for boater kids like me.
My mother and I had an idea to create downloadable drawings for kids to color in. I like to make drawings that are outlined so that others can color them in like a coloring book. I create the drawing and my little sister enjoys coloring them too, and that makes me feel like I want to do it again and share the fun of coloring with others.
Since I am a boater myself and I also love to draw, drawing about boating is the perfect thing for me. Drawing these boat scenes were sort of a big challenge; and it was hard to get it just right. So just don't call it your own when you print it… it took a long time! :3
Here is the first of my free downloadable boat drawings for your boater kid's coloring pleasure!
The Dolphin Swim Boat Drawing
I am calling this picture the Dolphin Swim! I normally don't name my art by the way.. but for these boat drawings I will name all of them so you know which one is which!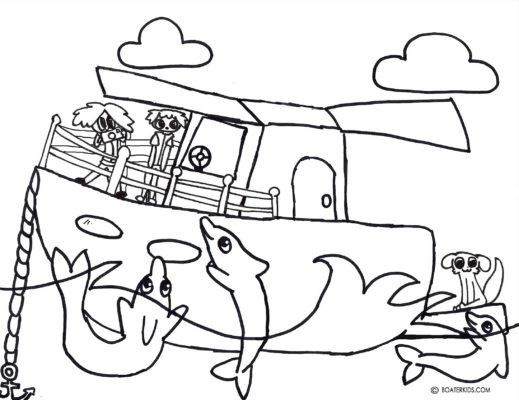 The ocean is a wonderful place. You go out on the water with your boat and you find dolphins swimming by the side. I love drawing animals so this was the first thing to come to mind. I mean; who doesn't love dolphins; the mammals of the sea! Such cute creatures!
The girl taking pictures and the dog is based off of my daily life, I would take pictures of the dolphins swimming by, and I just love dogs. Dolphins and dogs in the drawing. :3
(The sunshades on the boat are SureShade – my mom works for them and I think they are awesome because it keeps you from getting sunburn… yay!)
Again the Dolphin Swim is a downloadable to color for free with just a click of a button!
Here is the link to download the blank coloring page; remember, its free!
DOWNLOAD DOLPHIN SWIM
(PDF to print as 8 1/2 x 11 letter size)
Here is a finished drawing of the printable coloring page colored in by my little sister: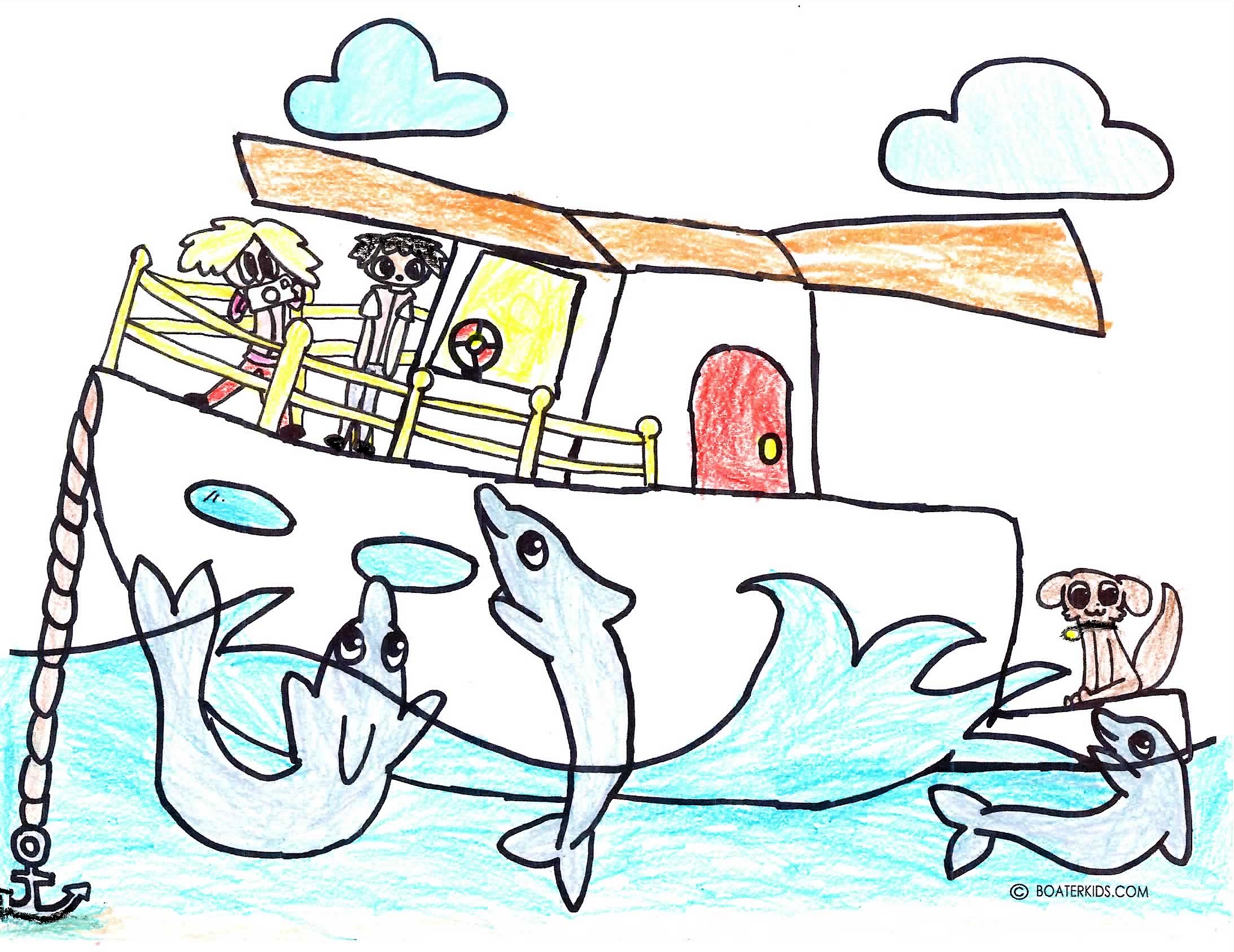 If your kids like this dolphin swim coloring page let me know in the comments below… just note that this is my first one and I will do more in the future. 😉
Disclosure Policy:
This site may contain links that are affiliated with companies where we receive compensation.
Full disclosure policy
.