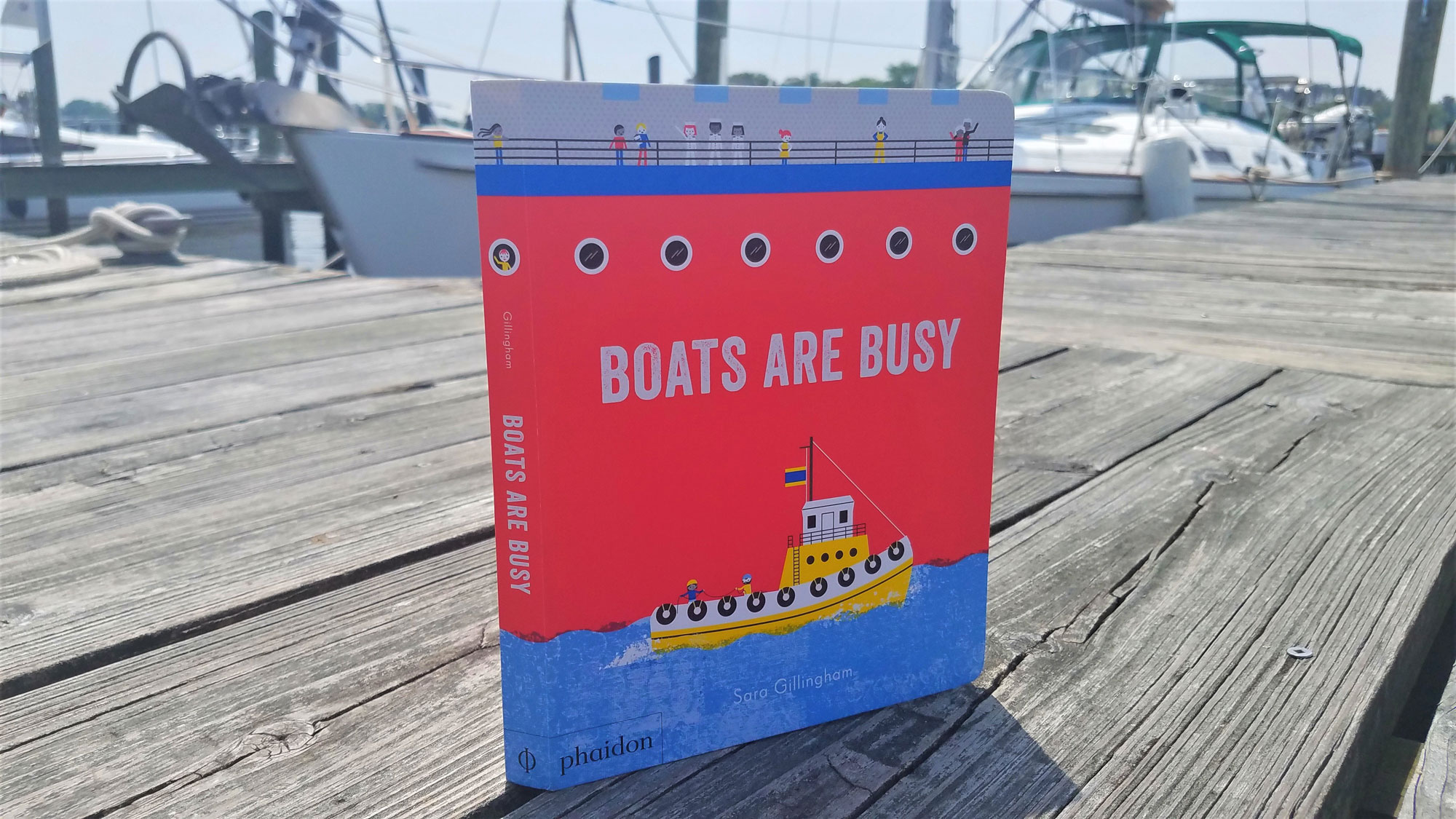 ---
---
Beautifully illustrated children's board book explains to kids the different types of work boats and the important jobs they perform – includes video review!
Kids love learning about how things work – what makes them tick and do the things they do. So naturally if your kids are into boats they'll enjoy learning about boats that "work" and perform unique duties on the water.
A new children's book Boats Are Busy written and illustrated by Sara Gillingham provides a simple yet beautifully illustrated look at the many different types of commercial boats. Boats Are Busy is a great children's book for kids that love boats, little nautical enthusiasts or kids that just like to learn about "things that go".
Using a bright Pantone watercolor style, each page of the book includes images of work boats along with a short description of the jobs or duties the boat performs. The drawings are a simplistic view of each boat along with easy to understand and engaging descriptions of their duties. Each work boat includes a bonus image of a nautical flag with an explanation of their use on the boat.
This flag warns other boats that there are fishing nets in the water.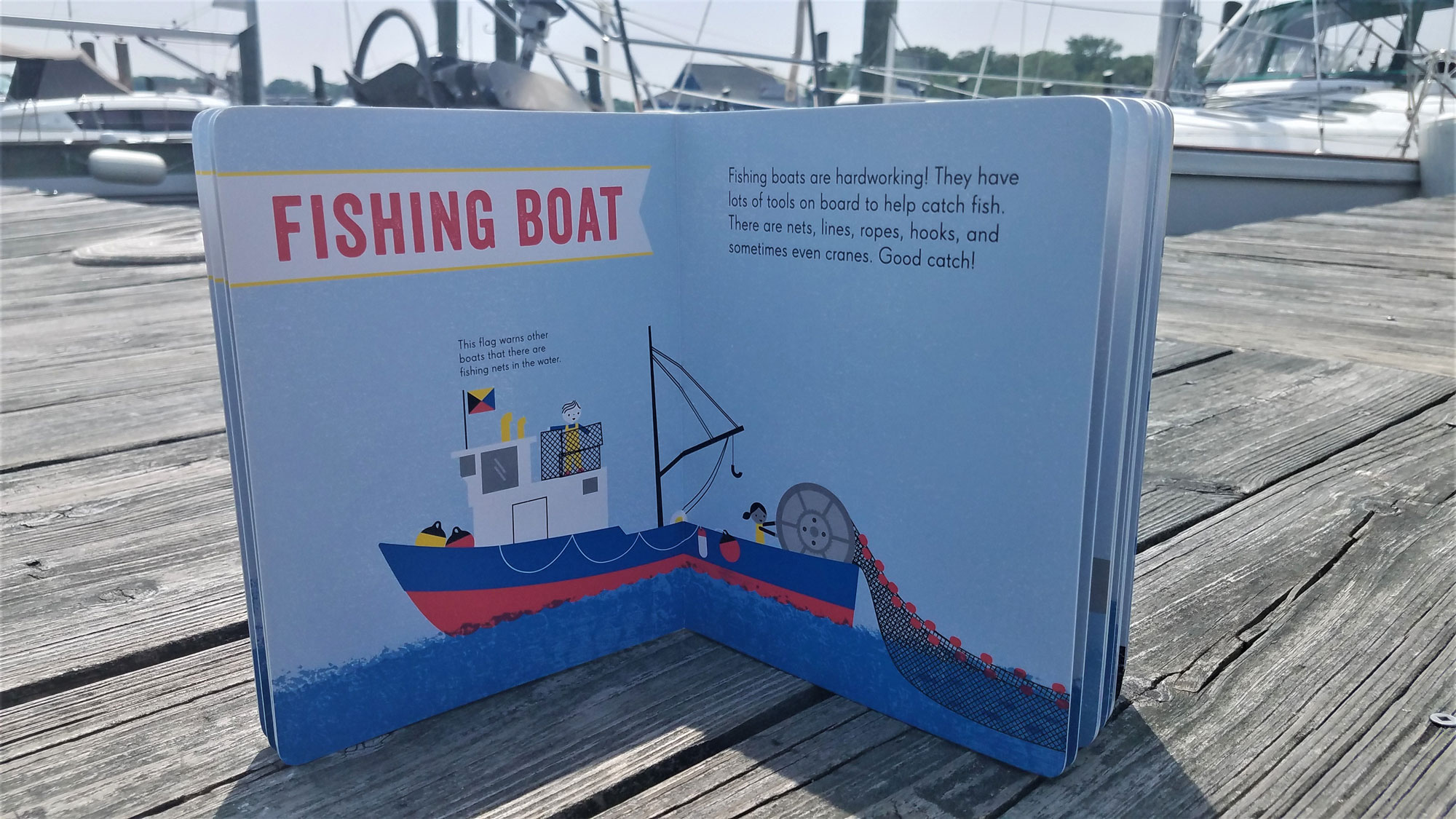 There are 15 works boats featured throughout the 30 page board book ranging from fishing boats and diving boats to rescue boats and cargo ships. The last pages of the book include a glossary of all the boats covered throughout the book.
Boats Are Busy offers kids important lessons about the value of different work boats, how they help society and what makes them important.
Boats and ships are very busy! They help us transport, learn, stay safe, and even relax! Good work!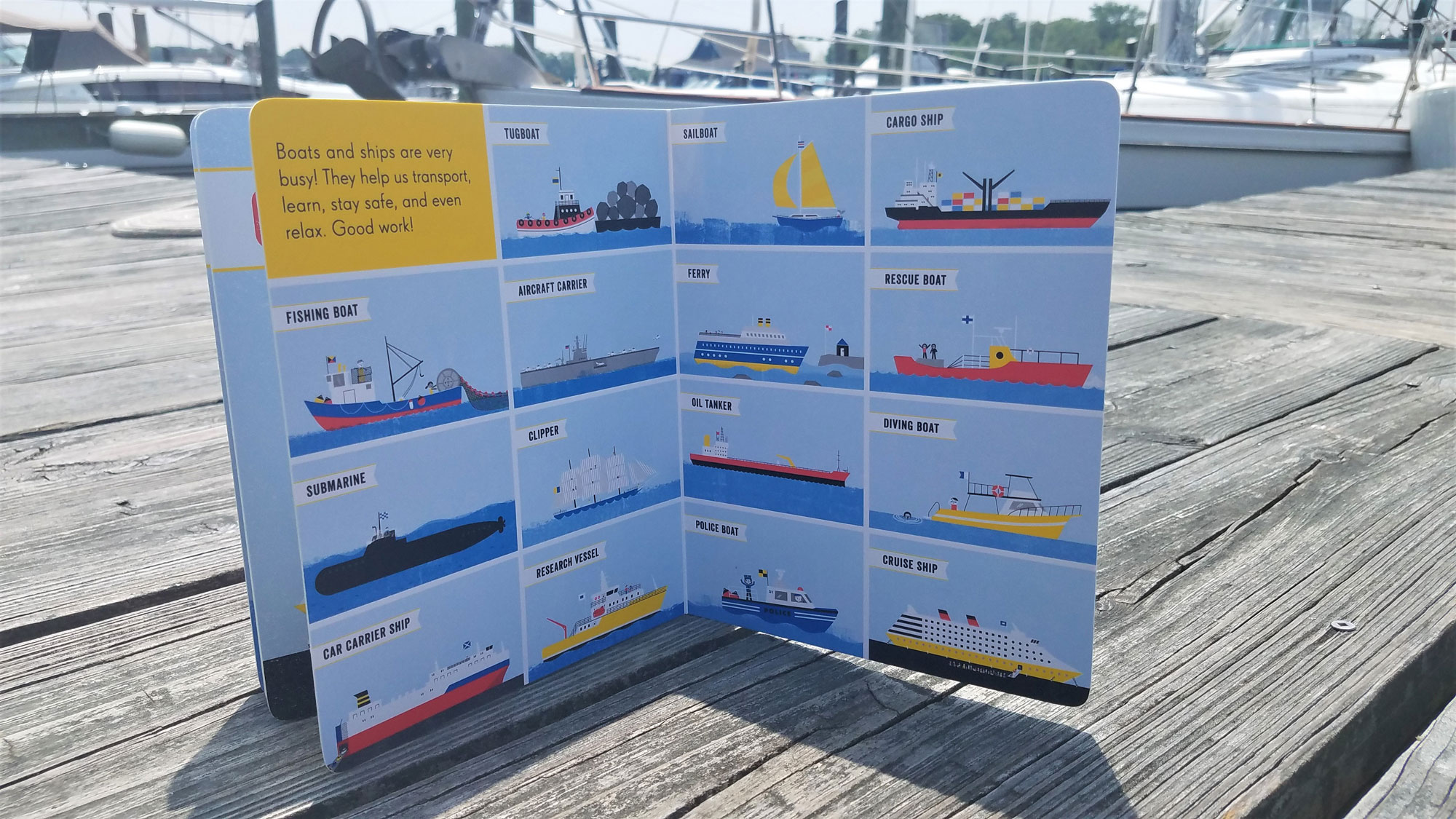 Although the format of the book is a board book, kids of all ages find it interesting (especially if they are into boats!) Both our 10 and 6 year old kids enjoyed checking out the book.
Check out this video review by Emma the boat girl (with bonus insights from Eva the little boat girl):
The writer and illustrator of Boats Are Busy, Sara Gillingham, is the same author and illustrator of Alpha, Bravo, Charlie Book of Nautical Codes (you can check out our Alpha Bravo Charlie book review here). Both books feature a unique style of bright watercolor drawings and have a hard cover format that is great for kids.
Pick up a copy of Boats Are Busy on Amazon for only $9.95. You can also get Alpha Bravo Charlie on Amazon for $13. Both are sturdy hardcover books that are a must-have in any boater kid's book collection.

Disclosure Policy:
This site may contain links that are affiliated with companies where we receive compensation.
Full disclosure policy
.
---
---
---
The following two tabs change content below.
Latest posts by Diane Seltzer (see all)