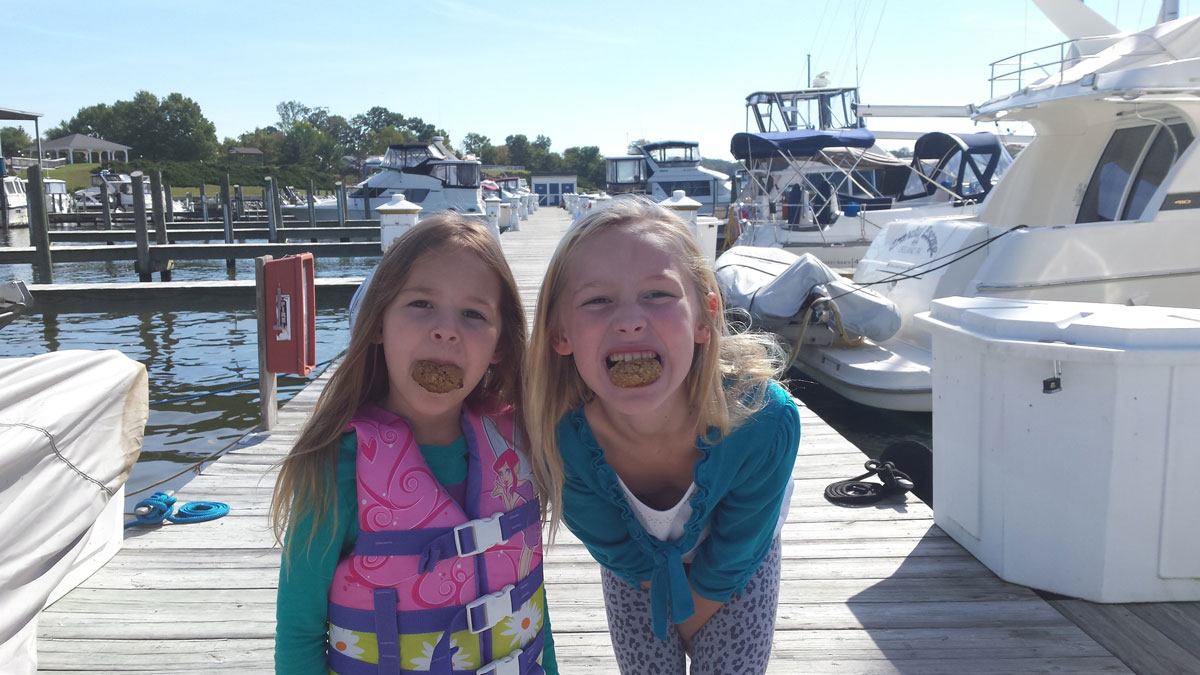 The end of boating season tends to sneak up on everyone… including our kids. Why does the season have to go by so fast? Seems like one day they are having a jumping contest off the swim platform and then the next day they are packing it up for the winter.
There is no doubt that the kids are bummed to see boating season end. Just a few months ago (OK, maybe it was really 4-5 months ago… but those are "boat months" and go WAY too fast) we were getting them ready to kick off a fun boating season for the kids and now we are trying to pry them away for 6 months.
Managing the bitter-sweet feelings that come with the end of boating season isn't always easy with kids. After all, they'll miss being on the boat as much as you will (if not more!).
A dash of reality (that they have to face the facts) with splash of distraction (finding some other fun things to fill the void) will help ease the transition to your off-season boating hiatus.
One last voyage
As the season winds down, planning one last trip or event on the boat might help end things on a high note.
One year it was a big fall raft-up with some boat friends followed by a dinghy ride to a bonfire on the beach.

Kids just love a raft-up – especially if they get to climb all over other people's boats (that's another post!). The adults can enjoy some cocktails while the kids sneak WAY too many treats from mom & dad's very generous friends. This was also the year that my oldest daughter ate way too many chocolate chip cookies and got sick at the bonfire (of course we were happy it happened on the beach and not in our boat!)
This year our end of the season last hurrah was supposed to be a boat trip to Baltimore Maryland so the kids could visit the aquarium. Unfortunately a few bad weather weekends in a row forced us to postpone that trip to the spring. Be sure to give yourself some flexibility with end of season trips because sometimes the weather does not cooperate.
Bring home all our "boat friends"
Packing up the boat at the end of the season is not a fun chore for anyone – and its certainly not fun for kids.
We have a bin of toys that we keep in the aft cabin of our boat – the "girl cave" for our kids. In addition to tons of movies and books they are always allowed to fill a bin with toys they want to keep on the boat during the summer. We do this in an effort to minimize packing up a bunch of toys every weekend we go to the boat (with the exception of a few special stuffed animals they always have at bedtime at home or on the boat).
The favorite toys for our girls right now are stuffed animals – a LOT of them. Keeping with the one bin rule they can only fill up one designated bin of stuffed animals (naturally they stuff it to the max with stuffed animals).
So the only fun part of packing up the boat at the end of the season is bringing home all their summer boat friends. Now they get to play with all their boat toys at home again. Yes, the fun lasts for about a day, but its the little moments that keep them happy!
Distract them with fall festivities
For many families the start of school is also the abrupt end to their boating season… but for die-hard boaters like us, we typically keep going to the boat every weekend after school starts but may go on a Saturday to Sunday instead of Friday to Sunday. We may even miss a few weekends of Saturday morning sports because its still a nice boating weekend.
But at some point mid-September to early-October activities start to pick up at home and boating starts to become a bit less enticing with the cooler weather. Cooler temperatures usually mean it is too cold to swim in the river and the marina pool is closed.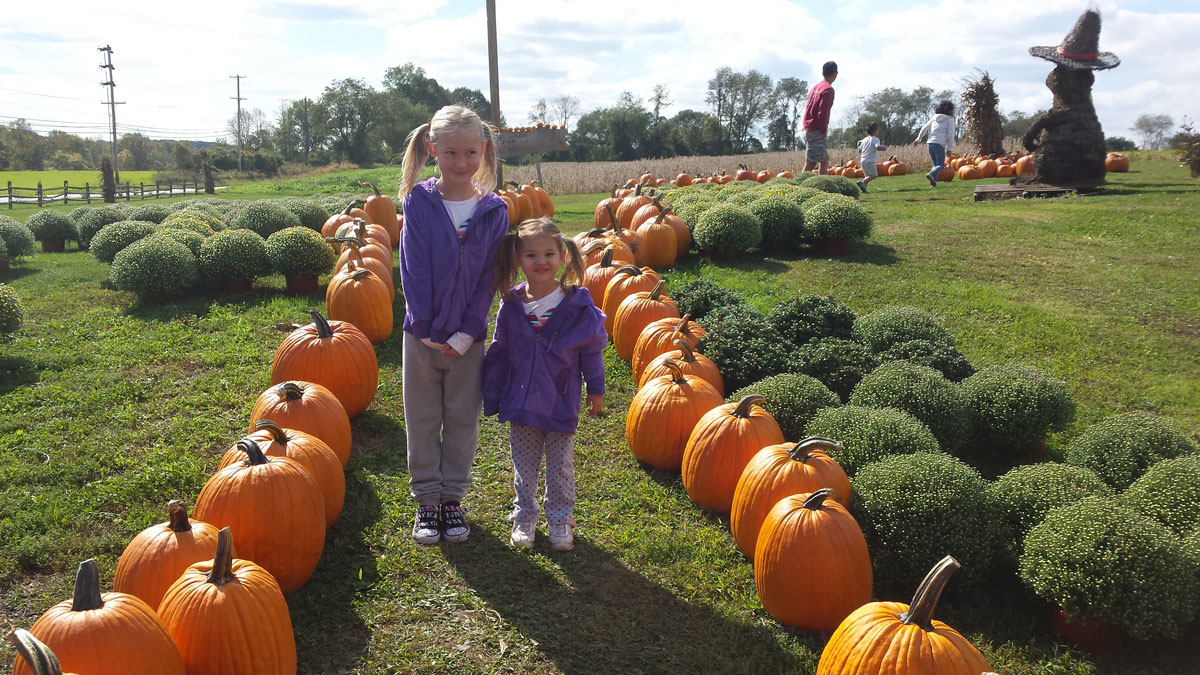 There is a lot going on in the fall with fall sports, pumpkin patch visits, Halloween parties and other back to school activities. You just might be able to keep them so busy with fall festivities that they don't even realize boating season came to an end. And then luckily once they do realize they'll have other distractions coming – like Thanksgiving and Christmas!
Final Boat Ride to Pump-out
Informing the kids that they needed to use the head for ONE LAST TIME before the final pump-out is one way to really make them face the reality of saying farewell to the boat for the season.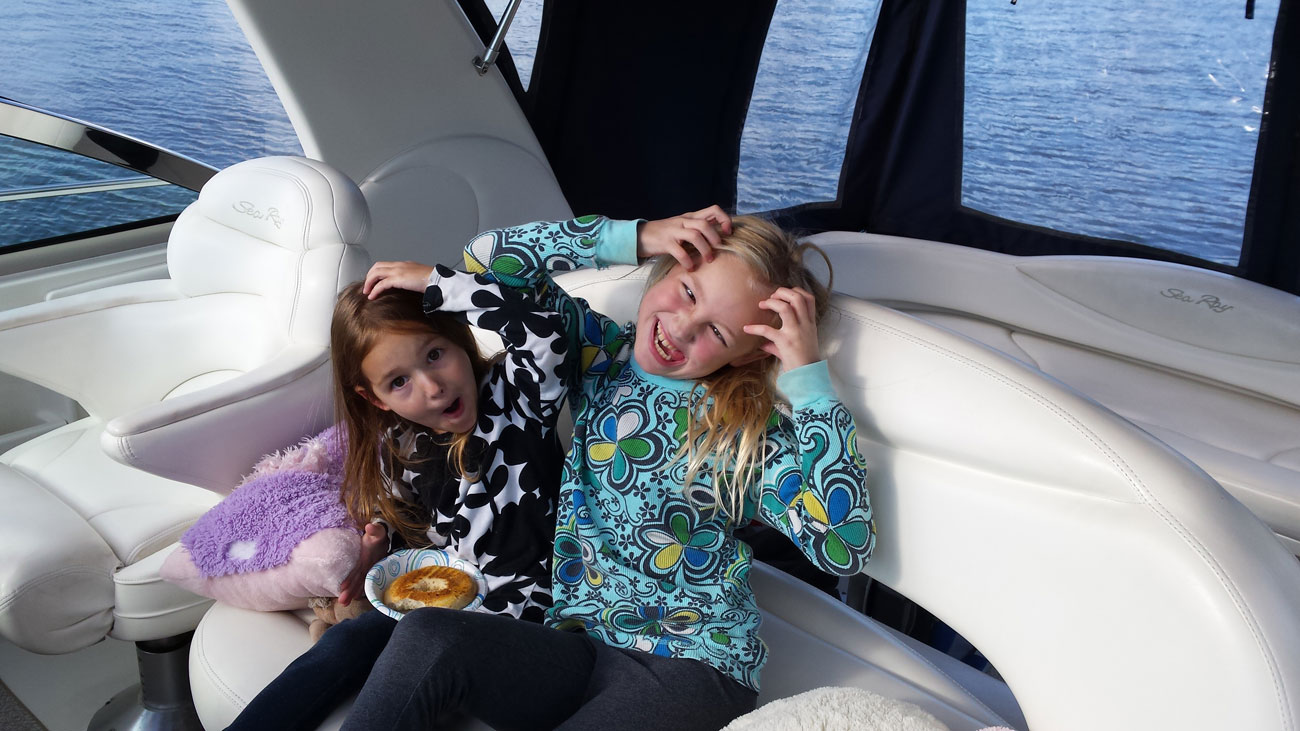 It may sound strange, but our final boat ride over to the pump-out station was so enjoyable this year. It wasn't much of a boat ride – we don't go up on plane or anything, its just a few docks away at our marina. But it was an absolutely beautiful fall morning with bright sunshine glistening on the water. The canvas was mostly closed so the sun warmed up the boat and protected us from the chilly morning air.
As we putted over to the pump-out station we started to say goodbye to the boat for the season… along with everything else we love about being on the boat.
Bye-bye ducks.
Bye-bye osprey.
Bye-bye fishies.
Bye-bye swimming.
Bye-bye marina.
Bye-bye boat.
And then it was back to reality. Back to our life on land day-after-day, week-after-week, month-after-month. Did the countdown 'til spring start yet?

Disclosure Policy:
This site may contain links that are affiliated with companies where we receive compensation.
Full disclosure policy
.
---
---
---
The following two tabs change content below.
Latest posts by Diane Seltzer (see all)