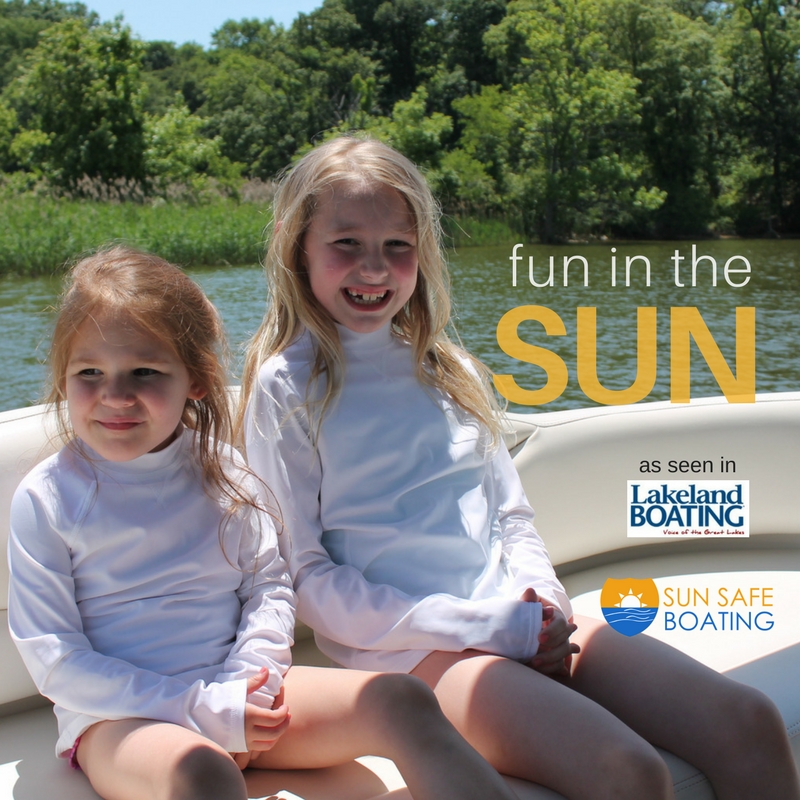 Follow these important sun safety tips to protect your kids from the harmful rays of summer while boating or on the water (as seen in Lakeland Boating)
Soaking in the afternoon sun as it glistens on the lake is one of the many joys we experience boating. In fact, it's the idea of "more fun in the sun" that gets our kids so excited about being out on the boat.
Unfortunately, much like other things we enjoy in life, moderation is key when it comes to the sun. It only takes 20 minutes of sun exposure to get sunburn if you're not properly protected.
Sunburns can be more than just painful for kids – they can have long term effects by significantly increase one's lifetime risk of developing skin cancer. And this is especially true for children. Studies show that most kids get much of their lifetime sun exposure before the age of 18.
While we focus a lot on life jacket safety for our kids (as we should), we often overlook sun safety as an equally important aspect of boat safety.
Tips to be Sun Safe with Kids on Boats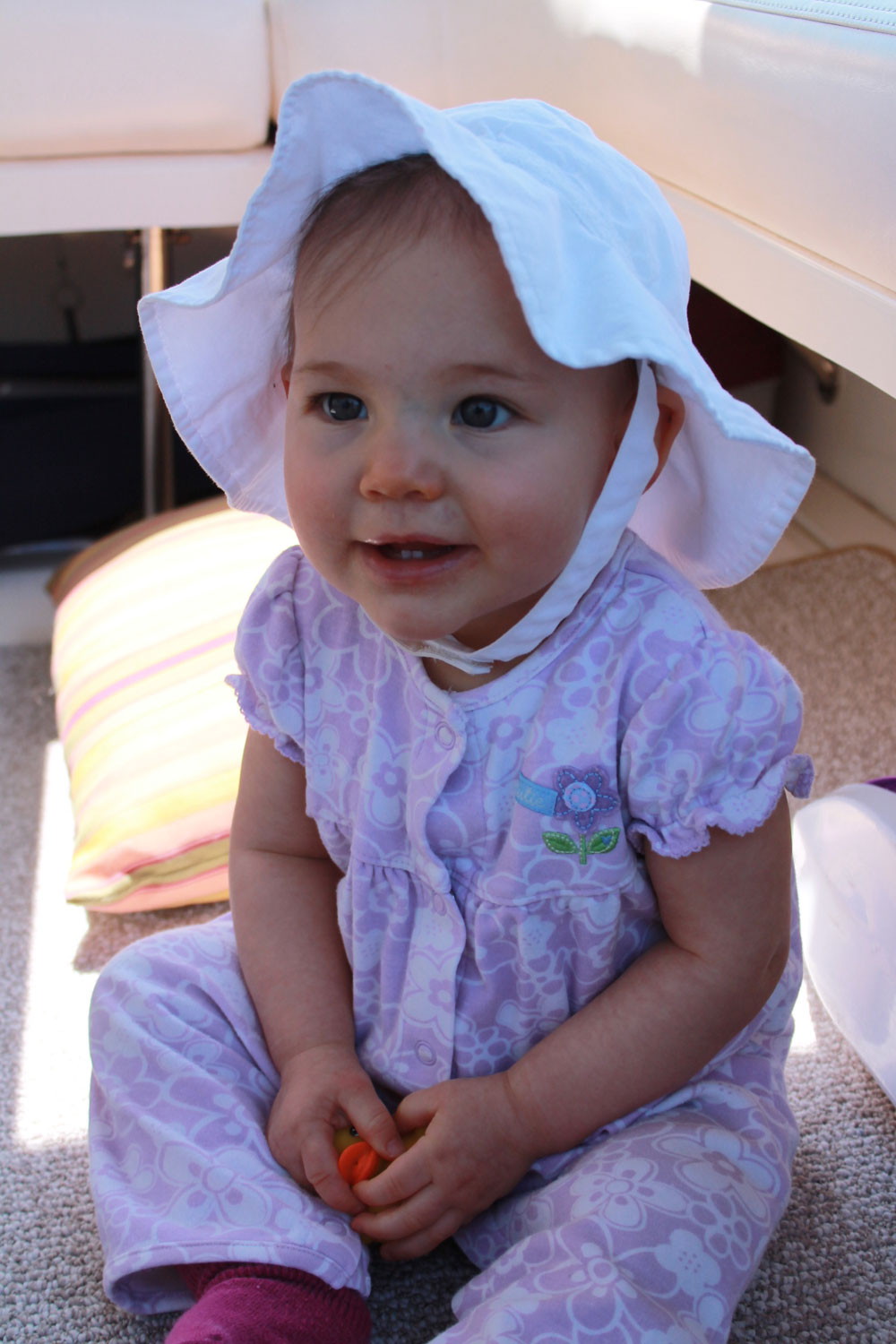 An integrated approach to sun safety is the best way to ensure that your kids are well protected in and around the water.
Important ways you can safeguard kids from harmful rays include:
• Sunscreen – make sunscreen your number one defense on board your boat or when kids are spending time outdoors. Applying water-resistant SPF 50 sunscreen for kids needs to be a daily routine and should be reapplied every 2 hours (and after swimming). Sunscreen sticks can make reapplying to the face easier throughout the day.
• Sun wear – UV protectant clothing like UPF 50 swim shirts or swimsuits ensure less skin is exposed to harmful UV rays and are ideal for kids that like to spend a lot of time in the water. Sun hats are helpful for keeping sun off of faces and are especially useful for babies with delicate heads to protect.
• Sun glasses – remember to protect eyes from direct sunlight as well with a good pair of sunnies that include UV protection. Sun can have a damaging effect on the eyes as well as the skin.
• Shade – invest in good canvas or sunshade coverage on your boat to give kids (and adults) an escape from the sun. Sun safety experts suggest seeking shade as much as possible between the hours of 10 am and 4 pm.
In my recent article in Lakeland Boating magazine entitled "Fun in the Sun: Protecting your kids from the harmful rays of summer" I shared more tips on how to protect your kids from the dangers of the sun while boating:
READ FULL ARTICLE
You can read more about sun safe boating for your boat kids in the full original article (opens PDF) from Lakeland Boating Magazine.
---
Sun Protection Gear for Kids
From the best sun hats and sunscreen to UV protectant swim shirts, see our choices for recommended sun safe gear for kids on boats.
---
Cruising with Kids Column in Lakeland Boating Magazine
As a boater with two boat kids I am thrilled to share my experiences in a summer Boating Kids column for the regional boating lifestyle magazine Lakeland Boating.