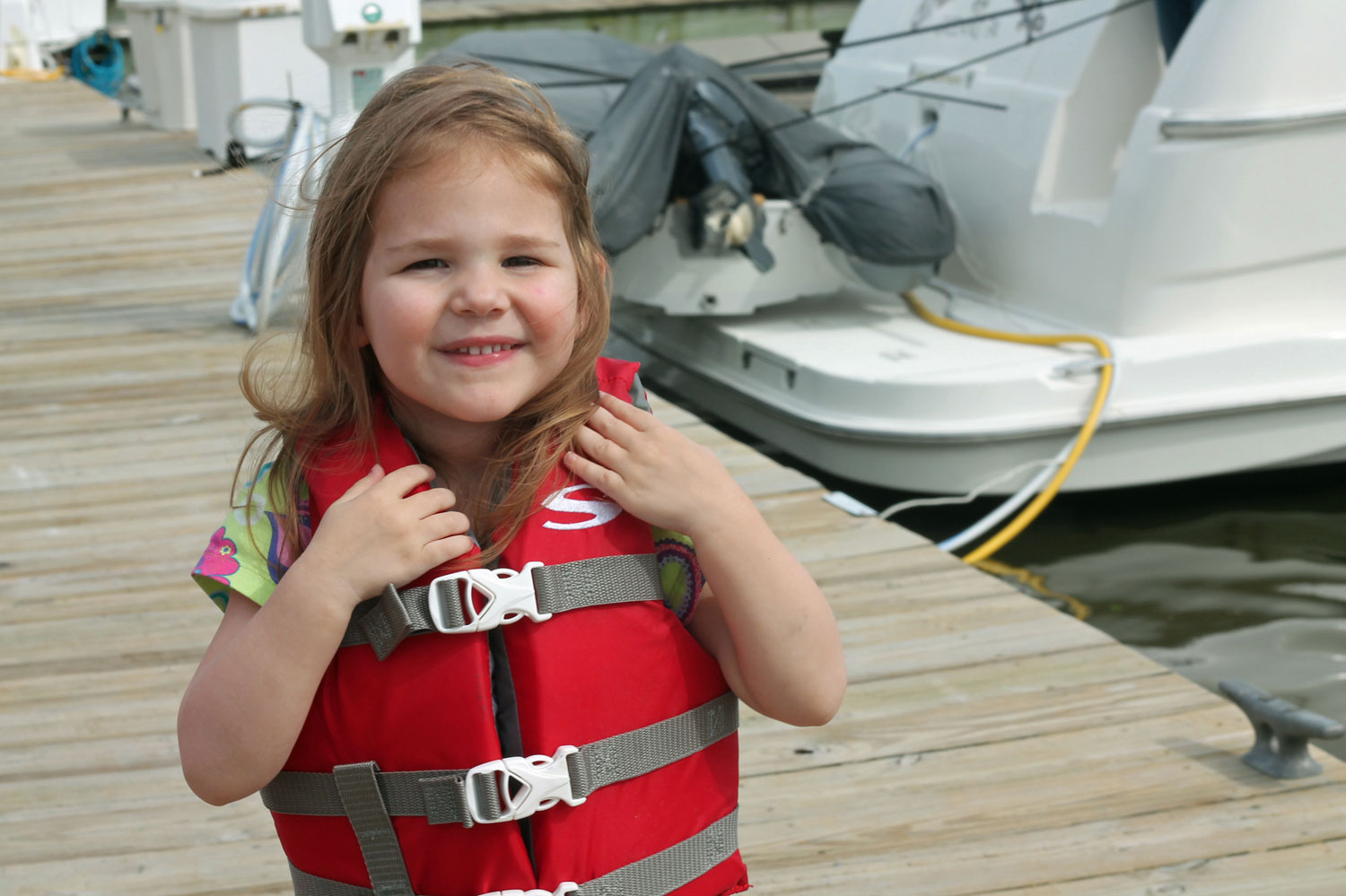 ---
---
In between life jacket sizes? Follow these tips to ensure you are getting the right kid's life jacket size for your growing child
Many parents end up on this site looking for some guidance on what type or size of life jacket they should buy their kids. When it comes to youth life jackets style is nice, but size matters most.
Your growing kid will go through about 3 different youth life jacket sizes before he or she reaches the adult sizes:
When they pass 90 lbs and you need older kid life jackets they will actually go into adult sizes.
Finding a life jacket that fits "just right"
Each child life jacket size range has its own set of challenges. Sometimes they feel too small, sometimes they feel too big. Like Goldilocks and the Three Bears, you want to find one that fits "just right". But because the size ranges are pretty wide it may feel like an impossible task to find a really good fit when they are at the top or the bottom of a size range.
Each age comes with it's on set of challenges for a good life jacket fit.
Many of the baby life jackets can feel a little too big – particularly for newborn babies. For smaller babies, I prefer one that is labeled "infant" and has more of a triangular shape to it.
Here are our TOP 5 PICKS for baby life jackets under 30 LBS:
See all our picks for infant & baby life jackets
For toddlers and young kids, the size problem gets even trickier. There's seems to be a big jump in size when kids go from the 30-50 lb size range to the 50-90 lb size range life jackets.
One parent who reached out to me for help on this issue was looking for a solution for his growing kids that were just past the 30-50 lbs size, but were not quite big enough for the next size range of 50-90 lbs.
Last year, the child life jackets (30-50 pounds) were good. This year however, both our kids have both eclipsed 50 pounds. And, while I figure the life jacket is most likely still good at 51 pounds, at some point, it will no longer be an effective life-saving device. We have begun looking at youth jackets and they are WAY to big for both my children.
His suggestion was perhaps there should be a new size range for kids?
This appears to be a very noticeable hole in the industry. My ideal solution would be a 40-60 pound rated/approved life jacket. I would feel really good about that because it would fit right as well as be appropriate for their weight.
As good of an idea that may seem, unfortunately there is not an in-between size option available. If you ask the experts, the most important characteristic for life jacket size is buoyancy based on the current weight.
According to the U.S. Coast Guard, youth life jackets should have these characteristics when it comes to size & fit:
Be the appropriate size range based on current weight (buoyancy matters most)
Be snug fitting so they stay on while in the water
Keep a baby's head up (for baby & infants)
Here are our TOP 4 PICKS for toddler life jackets 30-50 lbs:
Solutions for a Better Kids Life Jacket Fit
As mentioned, let the actual weight of your child be the guiding factor when buying a life jacket. If they are still under 50 lbs then buy one within the 50 lb range. If they are just over 50 lbs, then its time to step up to the 50-90 lbs life jacket – even if it feels just a bit too big.
Here are some of my suggestions for helping a slightly large size feel like it fits a bit better:
Use a crotch strap to keep the jacket from riding up while in the water.
Select a neoprene or "sculpted foam" style jacket that is usually a snugger fit.
Choose a jacket with a zipper up the front as well as chest buckles to help with a tighter fit
Here are our TOP 3 PICKS for Youth Life Jackets 50-90 lbs:
See all our picks for crotch straps and youth life jackets.
When you child is hitting a growth spurt and about to reach an upper limit in size range, you might want to consider purchasing the next size jacket so you are always equipped with the right life jacket size during your boating season.
Before you know it your little boat kid will be a big boat kid. Luckily, there are also some good options for older kids or teens that are almost ready for adult sizes.
Here are our TOP 4 PICKS for life jacket for older kids over 90 lbs:
Disclosure Policy:
This site may contain links that are affiliated with companies where we receive compensation.
Full disclosure policy
.