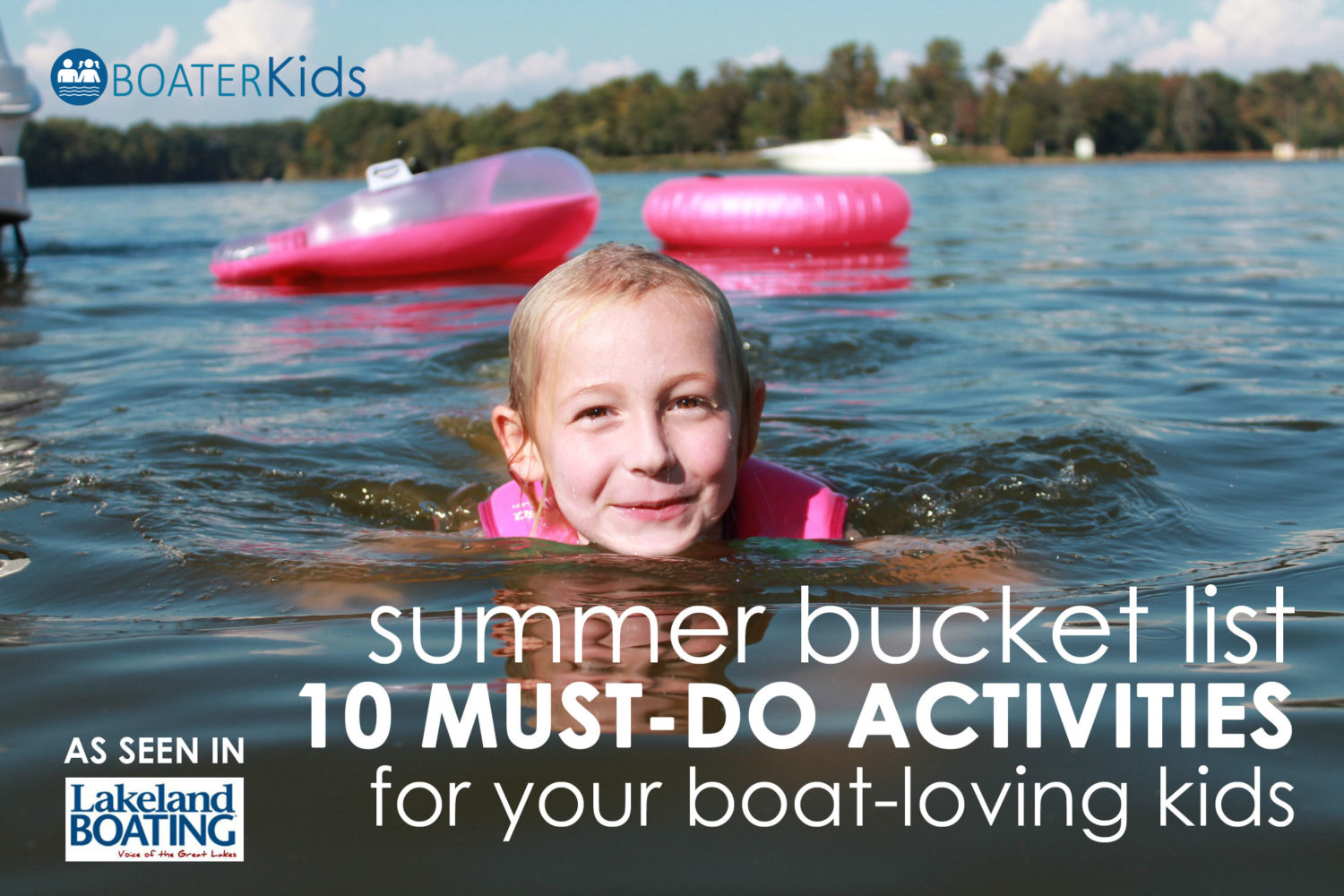 ---
---
10 Must-Do Family Boating Activities for Your Boat-Loving Kids this Summer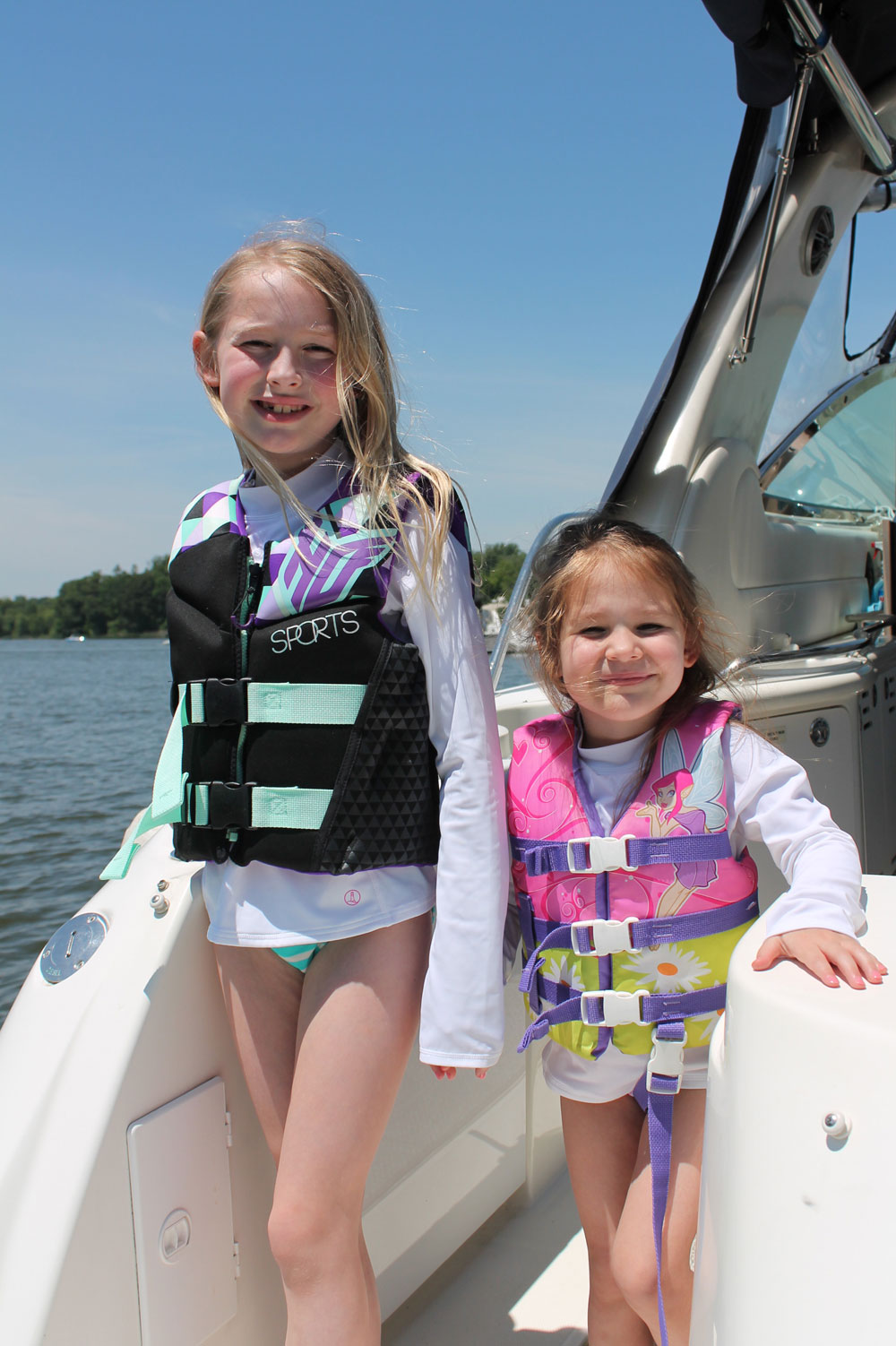 The spring prep is over, your boat is in the water, the school year ends and summer is now in full swing! Are you ready to make it the best summer ever for your kids on the boat?
As a new boating season gets underway, your "boat calendar" can fill up quite fast. Between summer holidays, weekend trips and entertaining guests, there's a lot to accomplish during boating season. Summer months can come and go quickly, and you want to be sure the season ends with no regrets – particularly for your kids.
Our kids love boating and their anticipation for activity-filled weekends on the boat reaches a peak by early June when school lets out. Each year they have big expectations as they set out to embrace all that they love about our boating lifestyle.
Now is the time to plan for summer boating activities that will check off a few items on the summer fun bucket list for your boat kids.
Here are 10 ideas to help you maximize your family boating adventures this summer.
1. Cruise to kid-friendly destinations
Every weekend on the boat is a welcomed excursion for our kids, but cruising to a new location or a family favorite is always a memorable adventure. When planning a trip we always try to keep an eye out for special features or happenings ideal for kids. A marina packed with kid-friendly amenities – like a pool or a playground – is always at the top of our list. Many marinas also offer special events like outdoor movies or family fun day gatherings.
2. Visit waterfront attractions
Chances are you boat near some well-known (or not so well known) historic waterfront locations. Most waterfronts have a rich history as a fishing town or historical landmark… or you may be lucky enough to be close to an attraction like an aquarium or museum. Find a location worth exploring and make it an educational outing for your kids to learn about the history or your environment.
3. Experience local events
Every year there are one-of-a-kind events happening at marinas and harbors in your local area. This year, pick one that your family has always wanted to check out. Maybe it's the pirate weekend event or the annual boat parade. Take advantage of these special on-water events that will surely become highlights of the summer.
4. Fireworks on the water
Whether it is 4th of July or Labor Day weekend, watching a fireworks display light up the sky from your boat or marina is an enjoyable annual tradition for the entire family. And luckily for boaters almost every river, lake and harbor offers spectacular fireworks shows to enjoy on the water each year.
5. Unexpected expeditions
We like our "spot", but sometimes it can be fun to try a new cove or anchorage location. Even if it is just down the river a few minutes further, or on the opposite side of the lake, it can be fun to drop the hook somewhere different with new scenery and water to explore.
6. Connecting with nature
Cast a fishing line, set up crab traps or go on the hunt for clams in the sand. Spend the afternoon watching bald eagles soar through the sky as you feed ducks from the swim platform. Boating gives your kids the ability to appreciate the outdoors and connect with nature in new ways every year.
7. Beach bonfire
A nighttime dinghy ride to the beach for a bonfire is an exciting adventure for kids. And of course even better with the promise of toasting marshmallows and making s'mores!
8. More water fun
Whether they are into extreme watersports or simply doing some awesome jumps off the swim platform, fun on the water is probably the #1 thing kids are looking forward to on the boat this summer. What new water toys or watersports will you introduce this year?
9. Mega raft-up
Summers are a time to reconnect with our boat friends, and there's no better way than literally connecting our boats together for a raft-up. My kids love a "mega raft-up" where they can meet new friends and boat-hop the afternoon away.
10. Bring on the VIP guests
We try to plan at least a few weekends entertaining close friends (who also have kids) on the boat. This year we are planning a RV and boat meet-up. We'll invite our friends to spend the day anchored out on our boat and then join them at a nearby campground for an evening campfire. It's going to be a blast for the kids to experience the outdoors in two different ways in one weekend with good friends and it will surely become an annual tradition.
You may not be able to accomplish everything on your bucket list this year, but it's certainly fun to try.
This article originally appeared in the June 2016 issue of Lakeland Boating  magazine. As a boater with two boat kids I am thrilled to share my experiences in a summer Boating with Kids column for the regional boating magazine Lakeland Boating.

Disclosure Policy:
This site may contain links that are affiliated with companies where we receive compensation.
Full disclosure policy
.
---
---
---
The following two tabs change content below.
Latest posts by Diane Seltzer (see all)