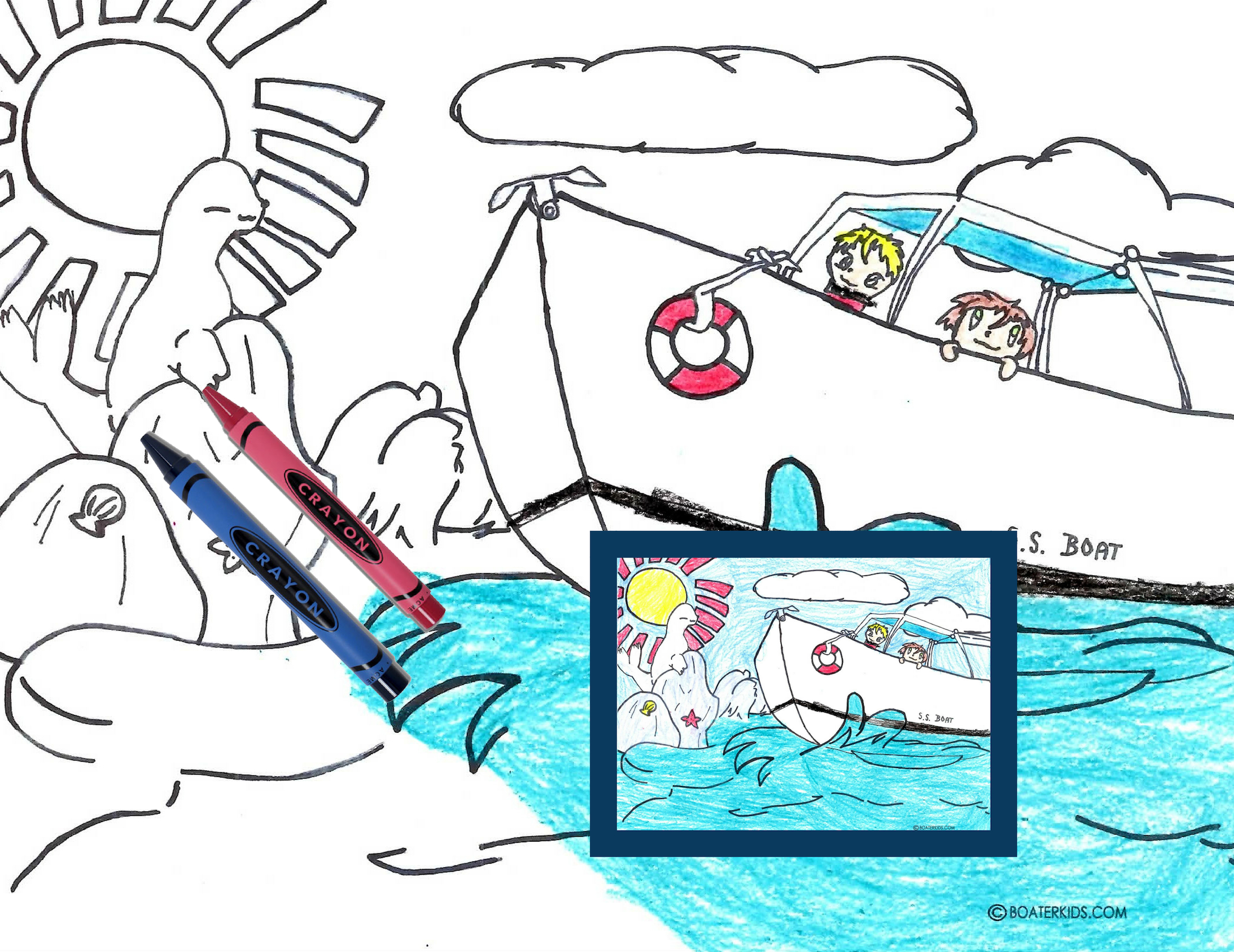 ---
---
Download a free printable coloring page with a splashing water boat scene for kids who love boating… and coloring!
I love boating, and I know that lots of other kids do too. I love to make pictures of boating scenes that kids can print and color for fun.
My first piece was Dolphin Waves. As you can tell from the title, it is a picture with dolphins, and people taking pictures of the dolphins with their dog. So I drew my second boating picture called Splashing Waves. :3
I normally don't name my art, but for this purpose, I will! And make sure to check out all of the coloring pages that I've done so far.. It really helps and gives me pleasure to think that people enjoy what I do.
Also, like I keep saying, don't say what you print and color is your original art, because it took a long time so please don't call it your own LOL! :3
Again, this is my second of my free downloadable boat drawings for your kids or grand kids to color in for pleasure!
The Splashing Waves Boat Drawing
The depths of the ocean and rivers are so mysterious and wonderful. I love drawing pictures like this, especially when there are animals in them! So you can expect more animals like this seal to be in my future coloring pages! :3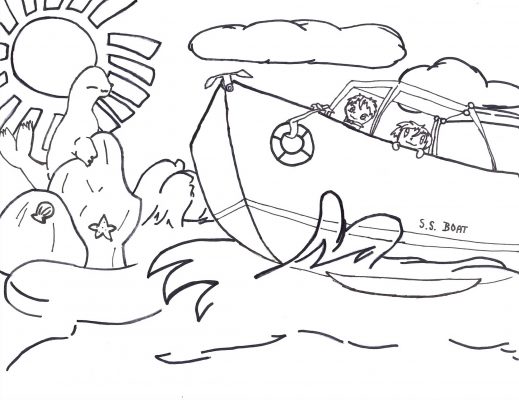 I decided to draw this because of how the oceans are full of boats splashing in the waters. Seals also live in the ocean, and rocks can be found there too! So I feel that my scene matches some points in the ocean, don't you think?
The way my little sister colored it really matched what I was aiming for as well! She is like one of the many kids that love to color; especially boat things that are really hard for kids to find around.
Here is the link to the FREE downloadable coloring page:
DOWNLOAD SPLASHING WATER PRINTABLE

(PDF to print as 8 1/2 x 11 letter size)
And here is a finished drawing of the printable coloring page colored in by my little sister: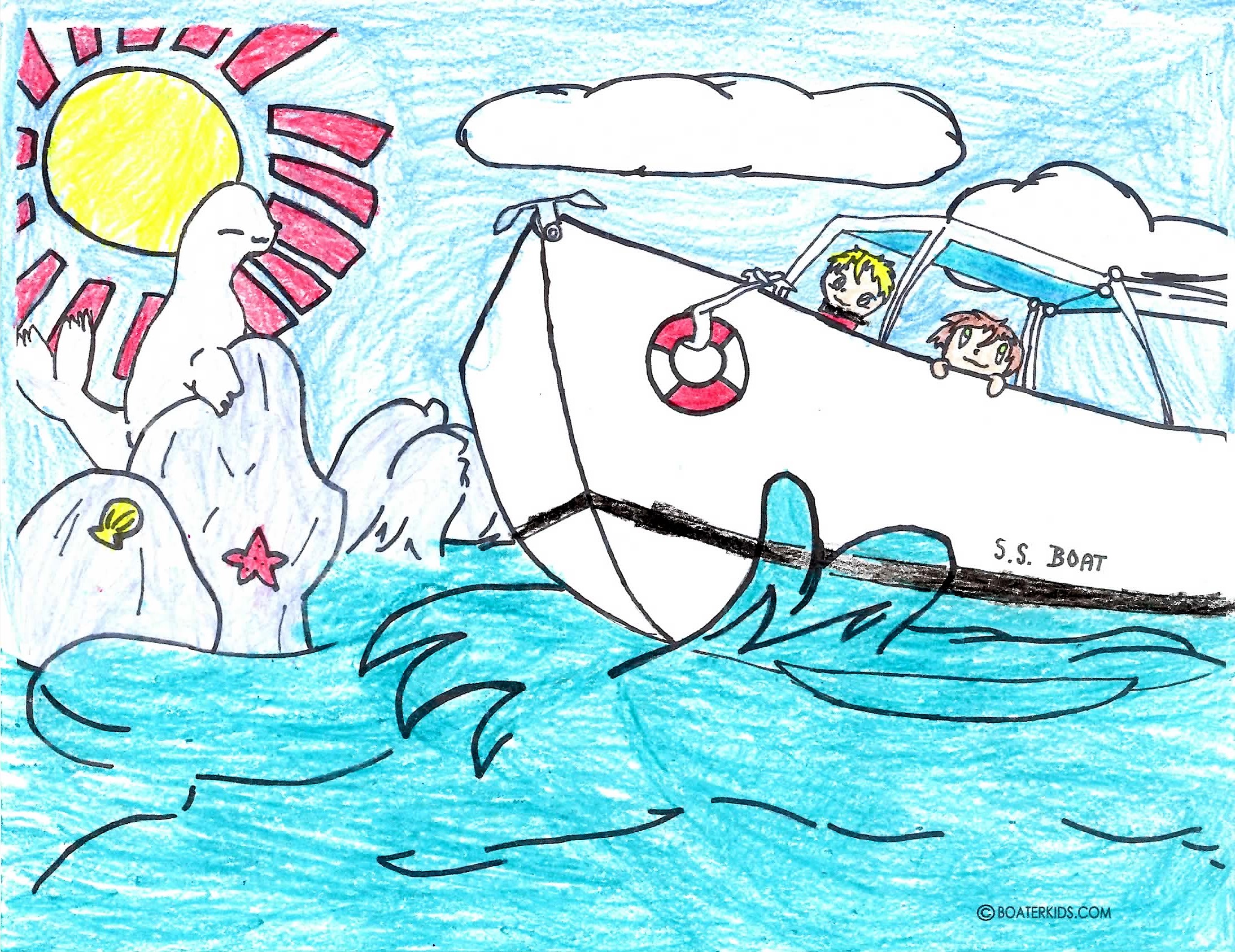 If you like this drawing, make sure you also check out my first drawing Dolphin Swim that has cute dolphins swimming alongside a boat (how amazing would that be?!)

Disclosure Policy:
This site may contain links that are affiliated with companies where we receive compensation.
Full disclosure policy
.
---
---
---
The following two tabs change content below.

Emma (aka "the Boat Girl") has been a boater since she was 2 weeks old and practically learned how to walk on the boat. She is the inspiration for the book
The Amazing Adventures of Boat Girl
and enjoys spending her summers boating with family on the Chesapeake Bay.

Latest posts by Emma Seltzer (see all)