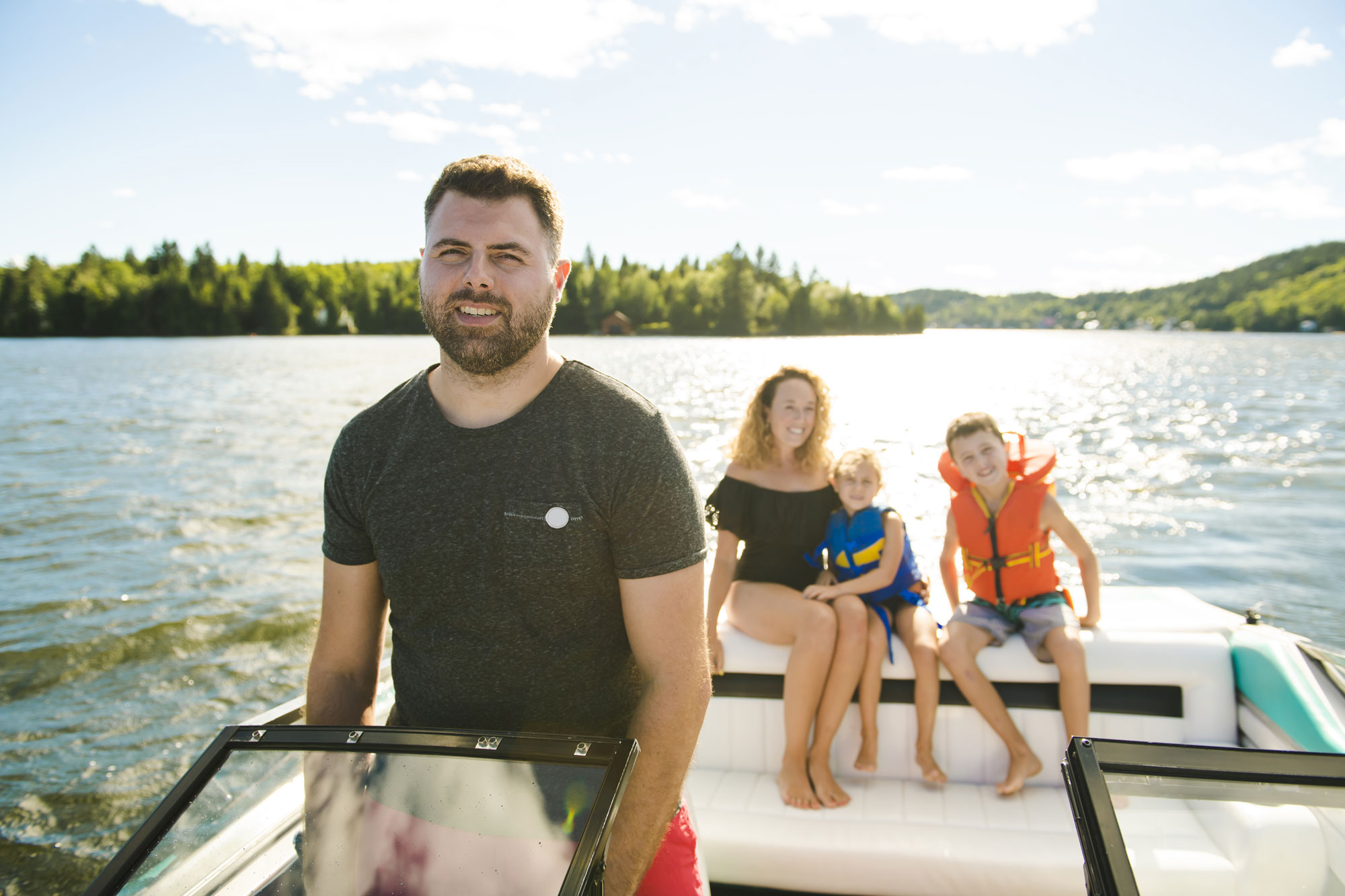 ---
---
Planning a boat getaway this summer? Try these fun boating activities that both kids and teenagers in your family can enjoy on the boat.
Summer is already around the corner. What are your ideas for the perfect summer getaway with the family? Be it night camps, family picnics, boating activities, or simple mealtimes, you'll never run out of practical alternatives to make your summer trip with the family as enjoyable as it should be.
This summertime calls for a once-in-a-lifetime summer experience far more interesting than your previous ones. So, how does a trip to the sea sound to you, a boating activity in particular? With the right set of activities and games to play on boat, your kids would surely love this experience.
To know more about the best boating activities for your kids this summer, you can continue reading this article.
Boating Ideas For Kids
Gone are the days of regular vacation trips and summer getaways. This year, indulge yourself and your family with some exciting boating trips to keep them happy and occupied.
If you're thinking about the best activities for your kids, listed below are some helpful ideas you can consider to make the day meaningful.
1. Plan A Pirate Day
For the kids who love pretend games, nothing beats playing a pirate or captain of the ship while on the boat. Because of that, you can consider adding a pirate day activity to your plan for the day to make them happy.
With a little bit of planning and some props to complete the skit, you'd make an excellent theme for the kids' pirate day. All you'll need for this activity may include a mini pirate's flag to raise, accessories, and some costumes to make the experience worthwhile.
2. Create A DIY Pirate Fortress
What's a pirate day without forts, right? To complete the pirate experience, you could consider helping your kids build a do-it-yourself (DIY) fort.
You won't need to spend much to create a fort for the materials. For instance, you'd effectively create the best pirate fortress for your kids by only using towels, oars, floaties, and lifejackets. This option could also help provide a sense of shelter from the elements or unexpected rains.
3. Go For A Water Trampoline
Who wouldn't love to try floaties while on a boating trip? Every kid would love to try jumping on floats while on a boat. But not without a twist. They'll be using water trampolines for a change.
Depending on the size of your boat and the trampolines, setting it up could take up to 20 minutes. Using water trampolines would significantly turn the day into the most fantastic and most exciting experience for kids and teens. What's good about water trampolines is they're entirely inflatable, portable, and available in various sizes and shapes.
Lastly, note that your kids would need adult supervision and life jackets to ensure their safety and prevent any untoward incidents.
4. Experience Water Sports
Suppose your kids are looking for another level of adventure while on a boat, you can make them try some water activities and toys. These may include wakeboarding, water skiing, knee boarding, and tubing.
These activities are fun to execute since they're suitable for all ages and could effectively keep your kids entertained. Additionally, most of the equipment is available for rent. So, you can try each activity once in a while with the family.
Aside from these water sports, you can also encourage the teens to try snorkeling, which would be a fun learning opportunity for them.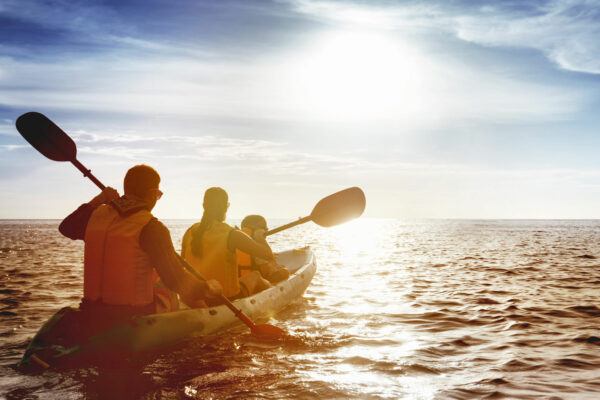 5. Try Kayaking and Paddleboards
Talking about fun water activities your kids could try, they could also opt for kayaking and stand-up paddleboards besides water skiing, wakeboarding, and snorkeling.
One of the best things about these activities is that they allow people to have fun while getting some exercise. Mainly, doing kayaking and paddleboards would test their navigational skills in handling the boat into tighter channels and challenge them in new ways.
6. Camp On The Deck
If you want to offer a more laidback yet equally enjoyable experience to your family, you can opt for a camp on the deck activity for the day. Sleeping under thousands of magnificent stars on your deck sounds good, right?
Or, you could at least encourage your kids to try doing it. They'd try some games before sleeping, like playing board games, spinning the bottle, and reading books for a change. Your kids could also use the fortress they built earlier that day as a sleeping chamber.
Just a tip of advice, you can tell your kids to bring flashlights, snacks, books, and games for a memorable camp-on-the-deck experience.
7. Set Up A Fireworks Display
If you're with teenagers, they may opt for the less tiring activities during the boating trip. In such aspects, you can consider setting up a pyrotechnic display to keep them entertained. Fireworks displays aren't only for the kids and teenagers but also the older ones.
Although this option could be a bit expensive on your part, viewing these types of light shows while on a boat could make for one-for-the-book experiences. Or, you might get lucky and run across a grand display of fireworks during your boating activity, saving you some money.
8. Prepare A Deck Dance Party
If your kids have gotten tired already and want a mellow activity to wrap up the day, you still have another activity to offer—a deck dance party in particular. What's good about this activity is that you'll get to encourage everyone to have fun and dance freely on the deck, enjoying the night breeze.
The younger ones and older visitors alike would love to dance the night away, especially the little ones who tend to be the best dancers. With good, catchy music and hearty meals, you'd surely turn this day into a memorable experience.
Takeaway
Preparing for the best summer getaway with the family could be challenging, especially if it's your first time planning for one. But that shouldn't prevent you from making the most out of these summer trips. You can consider going on a boating trip with your family for a change.
This activity could efficiently keep the kids happy and entertained, not to mention being an excellent opportunity to learn new things. You could consider some of the activities listed above for meaningful boating trip ideas.
Disclosure Policy:
This site may contain links that are affiliated with companies where we receive compensation.
Full disclosure policy
.