---
---

Australia liveaboard boat kid shares life on board as they sail to the tropical capital of the Northern Territory in Australia
Now that we have our very own sailboat, it's time to leave Townsville. Dad has finished his job building the hospital and is taking three months off so we can sail the boat to Darwin, where he will find another job. Mum is still working as a cartoonist but she works from the boat so that's ok because she can work from anywhere.

We went shopping for a months worth of food so we went to Bilo, and Woolworth's then ended up spending about 600 or, 650 dollars.
Once we left Maggie Island we stopped at Fantome Island and I accidentally called a baby goat, so I lead him back to his family. Or his family came to him, and it scared the heck out of me when I saw the big goats, I RAN AS FAST AS I COULD!!! It was funny.
We have been visiting a new Island everyday, so many that I can't remember all of them (lalala, I really can't remember ). The weather became a bit rainy, so we spent a night in Lucinda, Dungeness creek. We got some washing done and made pigs of ourselves eating hot chips at the cafe.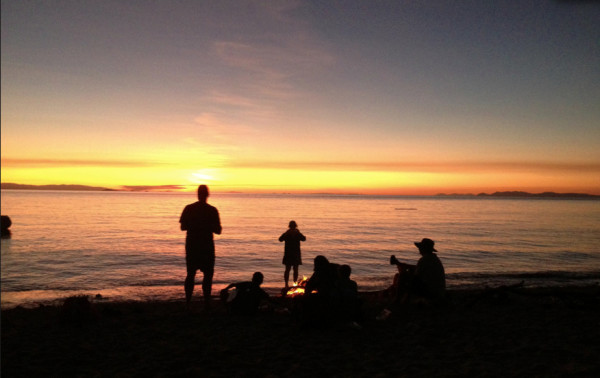 So after we left Dungeness mum freaked right out because we ran aground and we were stuck on a sandbank. Mum wanted Dad to call for backup, and he sent her downstairs because she wasn't helping. Anyway, I wanted to flush that out of my brain and just did cause I told you- YAY!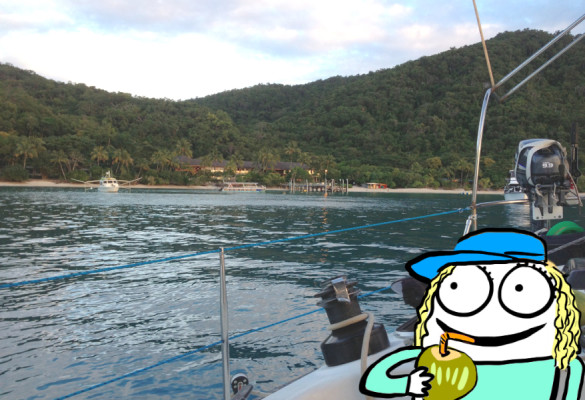 Next we anchored at Goold Island, where we started the Green Gorilla Project video posts on our trip so far – sharing our adventures in education, exploration and conservation!
Here's our most recent video post:
Stay tuned as our world cruise continues. I am so excited that we are TRAVELLING WITH CONRAD – another sailboat with two kids, Max 8 and Sonia 7… WOOHOO!!!

Disclosure Policy:
This site may contain links that are affiliated with companies where we receive compensation.
Full disclosure policy
.
---
---
---
The following two tabs change content below.
Sydney is 9 and has been living on a boat for three years in Australia with her Mum, Dad and little brother Indi. They will be cruising Asia in 2014 and plan to do humanitarian and conservation projects as they travel. Visit the
GreenGorillaProject.com
and follow their adventures.
Latest posts by Sydney Steenland (see all)