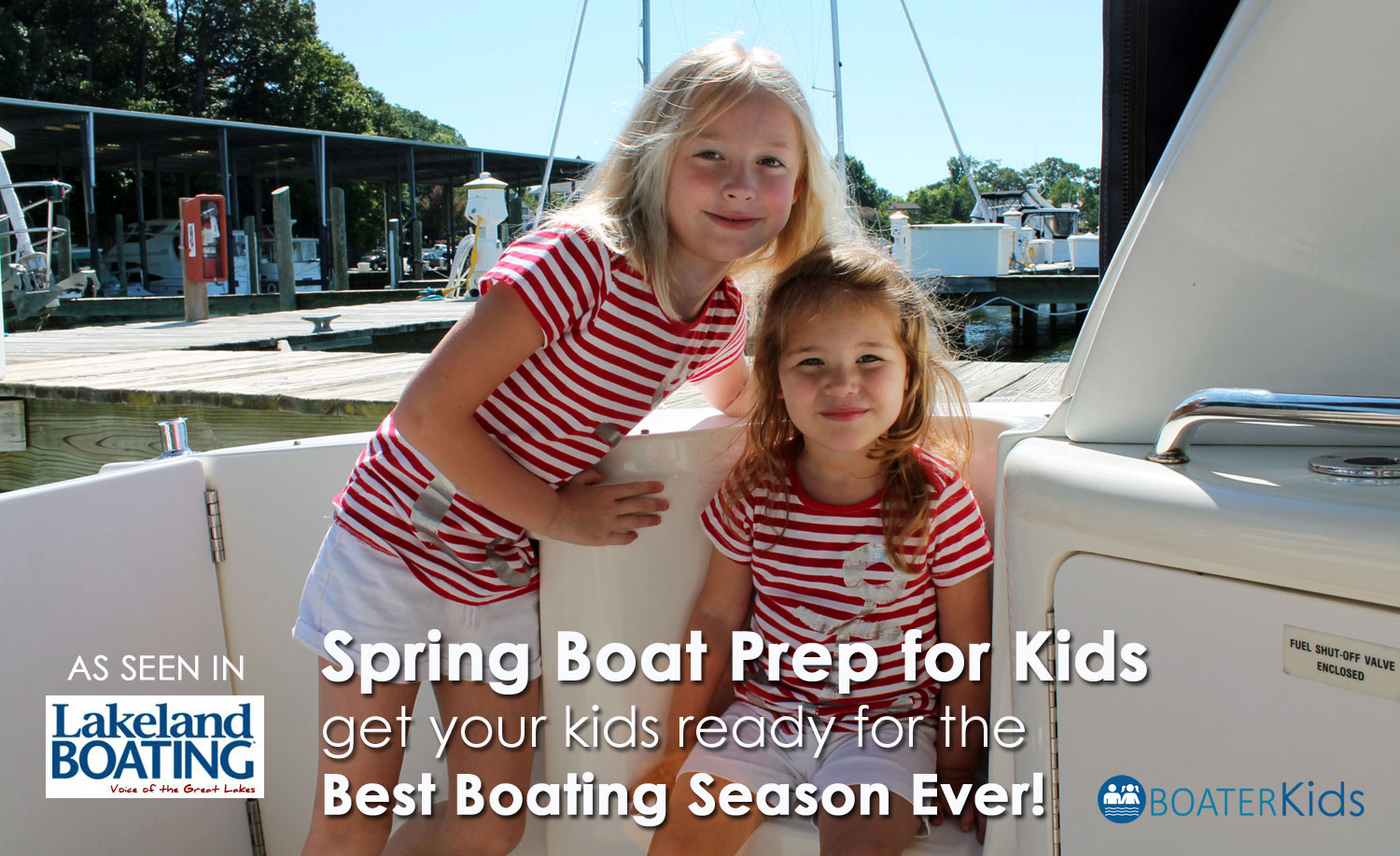 Get your kids ready for the Best Boating Season Ever!
Each new boating season brings the promise of something special. Good times ahead. Anticipation of familiar experiences. Memories in the making. Boating season is FINALLY here and your kids are probably just as excited as you are (if not more) to get back on the water.
For our kids the anticipation of the start of a new boating season begins well before spring. The countdown to the first day back on the boat begins as early as February... and the "when do we get back on the boat?!" questions don't stop until we are walking down the dock about to jump on board for the first time that season.
When it comes to spring prep, it's quite a chore for us adults - cleaning, waxing, charging batteries, stocking cabin provisions - the list goes on and on. But for kids, the prep is all about getting ready for the fun times in the season ahead.
Here's a recap of spring boat prep for kids from my recent "Cruising with Kids" column in Lakeland Boating Magazine entitled Spring Prep for Kids: Get your kids ready for the best boating season ever! (View full PDF of article)
Activity Planning with Kids
Now is the time to plan your summer trips and activities on the boat. What are the must-do boating trips of the summer? Who would you like to invite to the visit you at the boat? It is important to get your kids involved in the process so that they are invested in how you will spend your weekends on the boat.
Gearing Up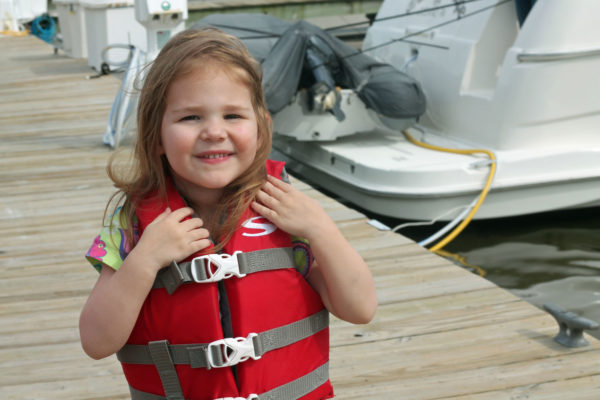 For us, gearing up for boating season includes water safety (with swim lessons and life jackets) and sun safety (with new sun gear and supplies). We start in early spring with swim lessons so they are ready to go with fresh skills and water safety lessons as summer swimming gets underway at the boat. We also do a check of our life jacket supply. Do we have the right sizes as kids grow? Does a jacket need to be replaced due to wear and tear? Finally, we make sure that our sun gear is also ready to go with new sunwear and a generous supply of sunscreen.
Building Life Skills and Experiences
From developing an appreciation for the environment and outdoors to building practical skills, the life experiences you'll create with your kids are priceless. Spring is a time to assess what new skills your child may be ready to take on at the boat to enhance their boating experience. The start of boating season is also a good time to reacquaint kids with boating basics like navigation and listening to the captain.
Your kids may not realize they are about to create life long memories with the family on the boat this summer… but they'll surely thank you later.
Read the full original article from Lakeland Boating: Spring Prep for Kids - Get your kids ready for the best boating season ever
---
Cruising with Kids Column in Lakeland Boating Magazine
As a boater with two boat kids I am thrilled to share my experiences in a summer Boating Kids column for the regional boating lifestyle magazine Lakeland Boating.